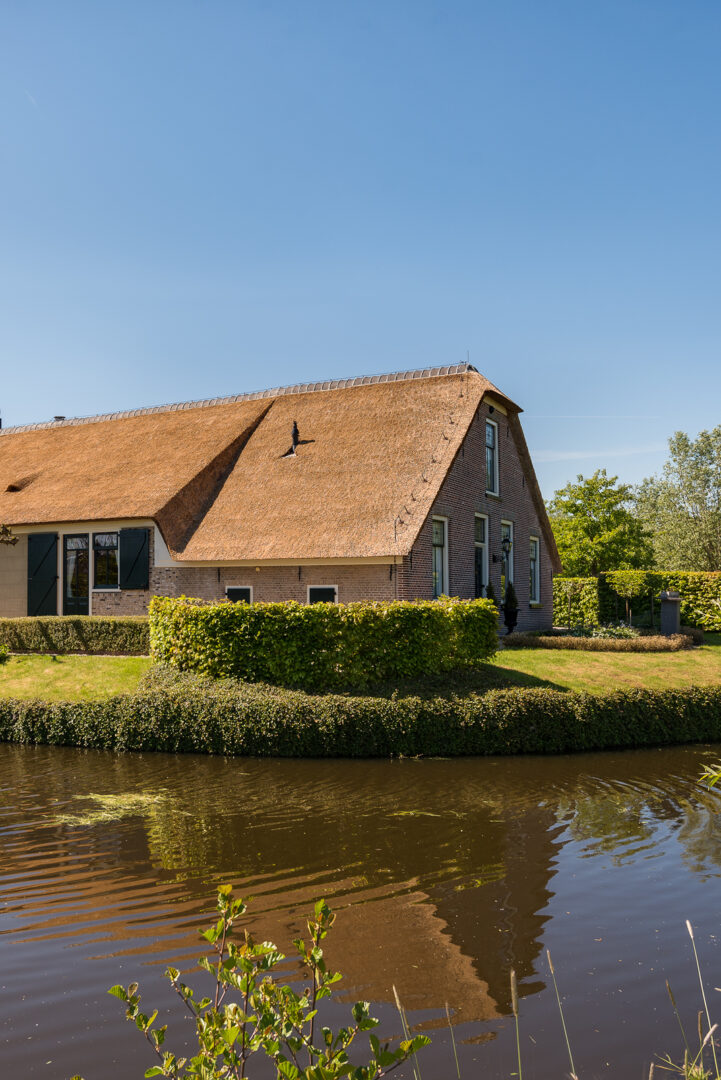 Oudewater
Hoenkoopse Buurtweg 71
Ruimte, rust en natuur…
Oudewater
Hoenkoopse Buurtweg 71
Space, peace and nature…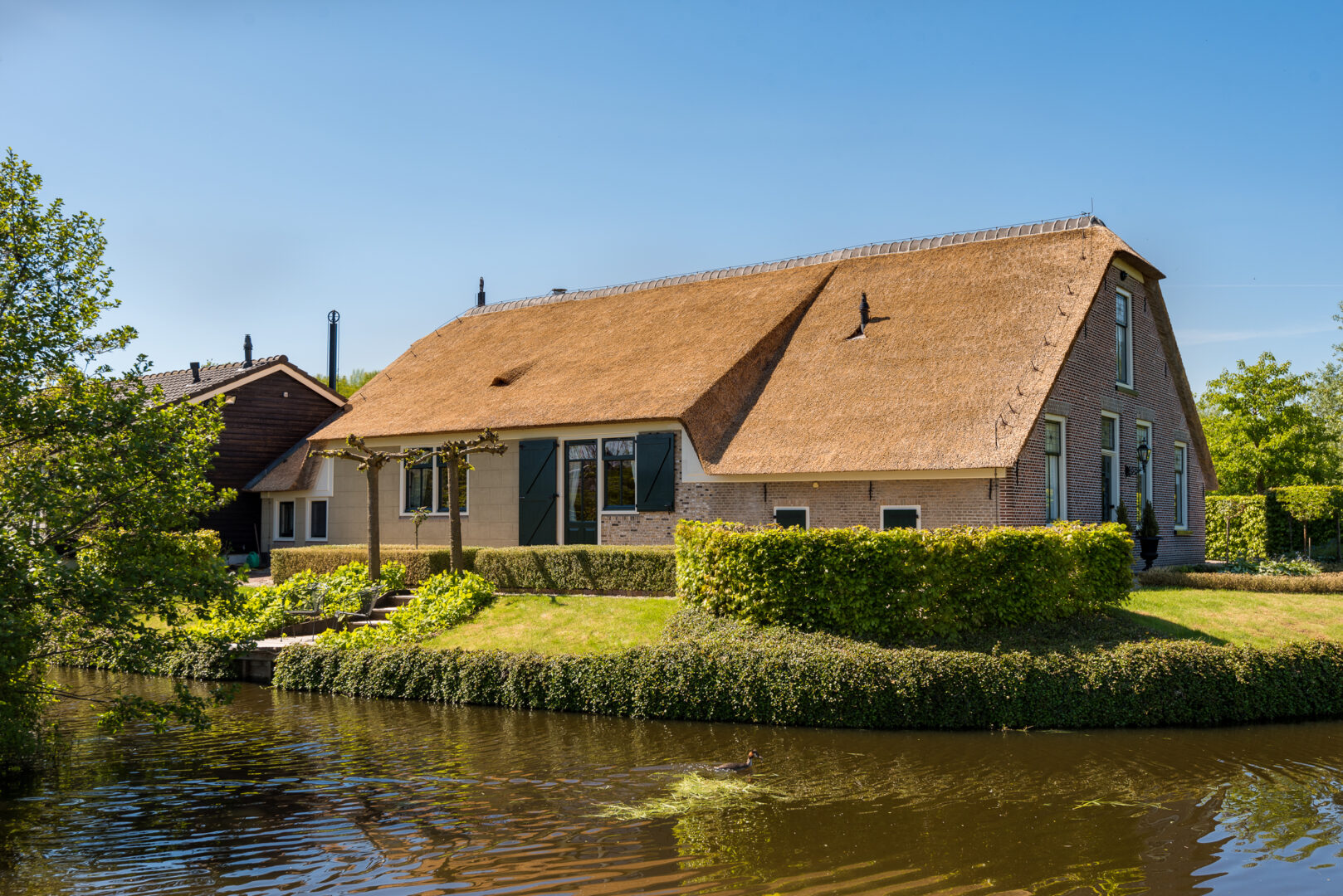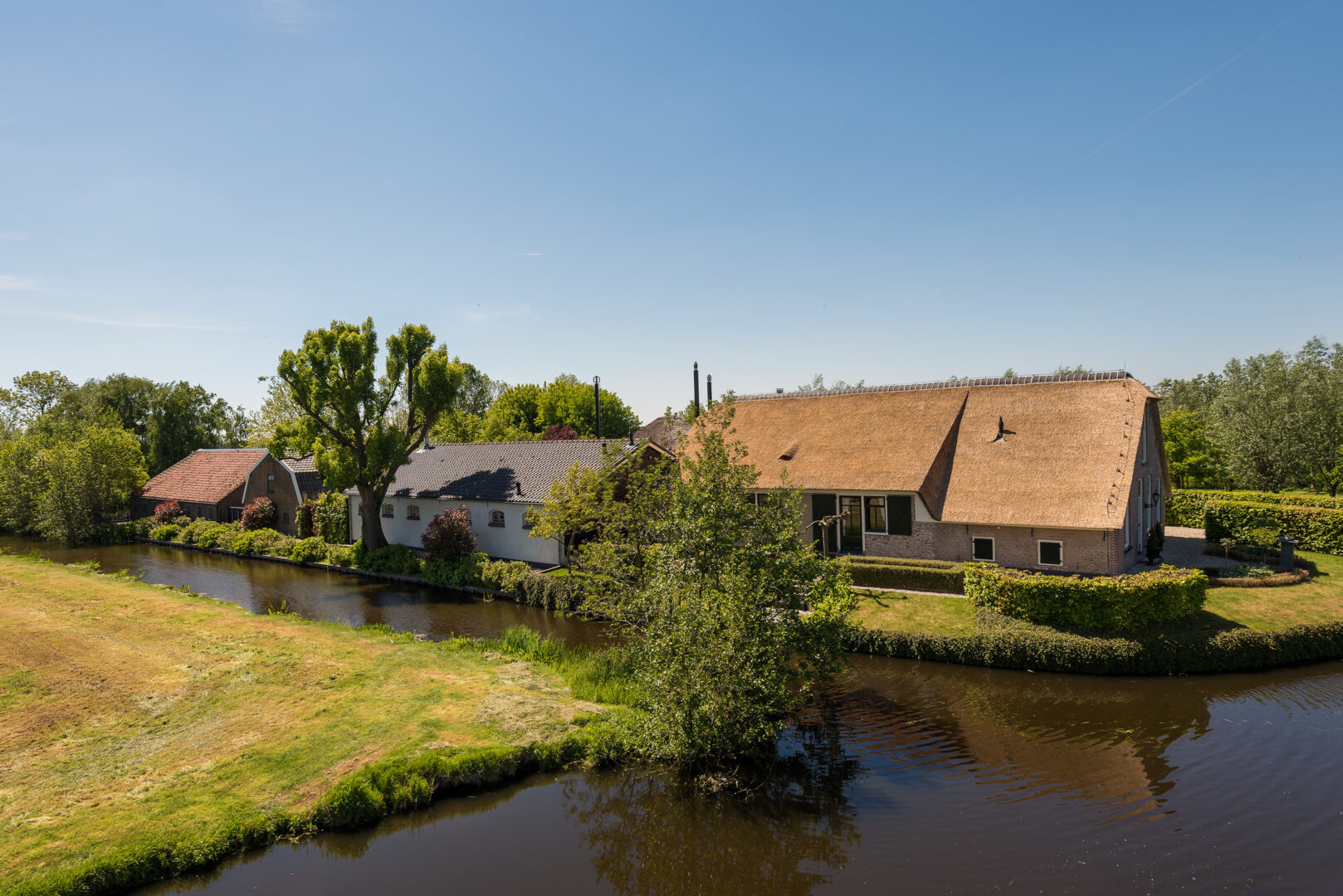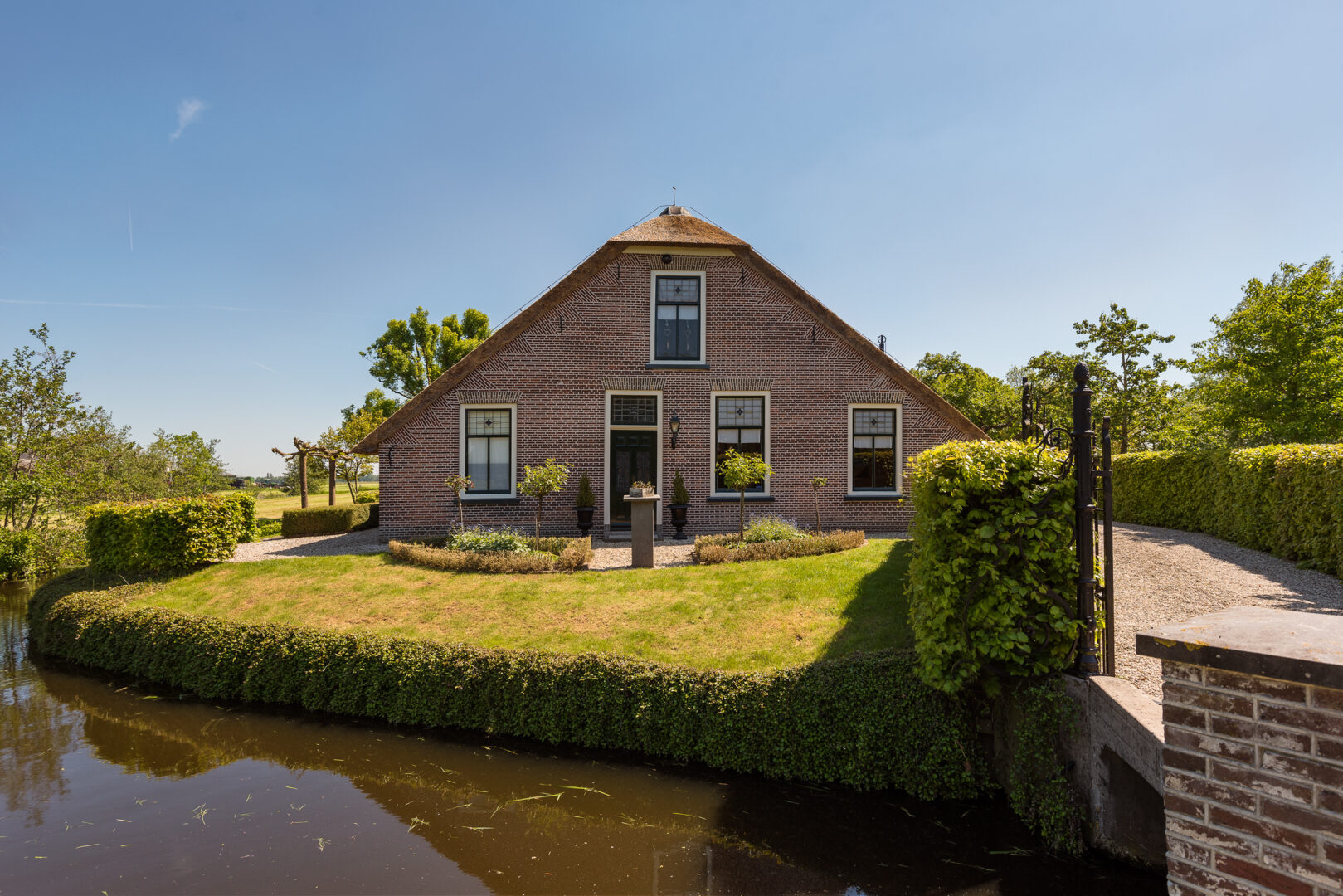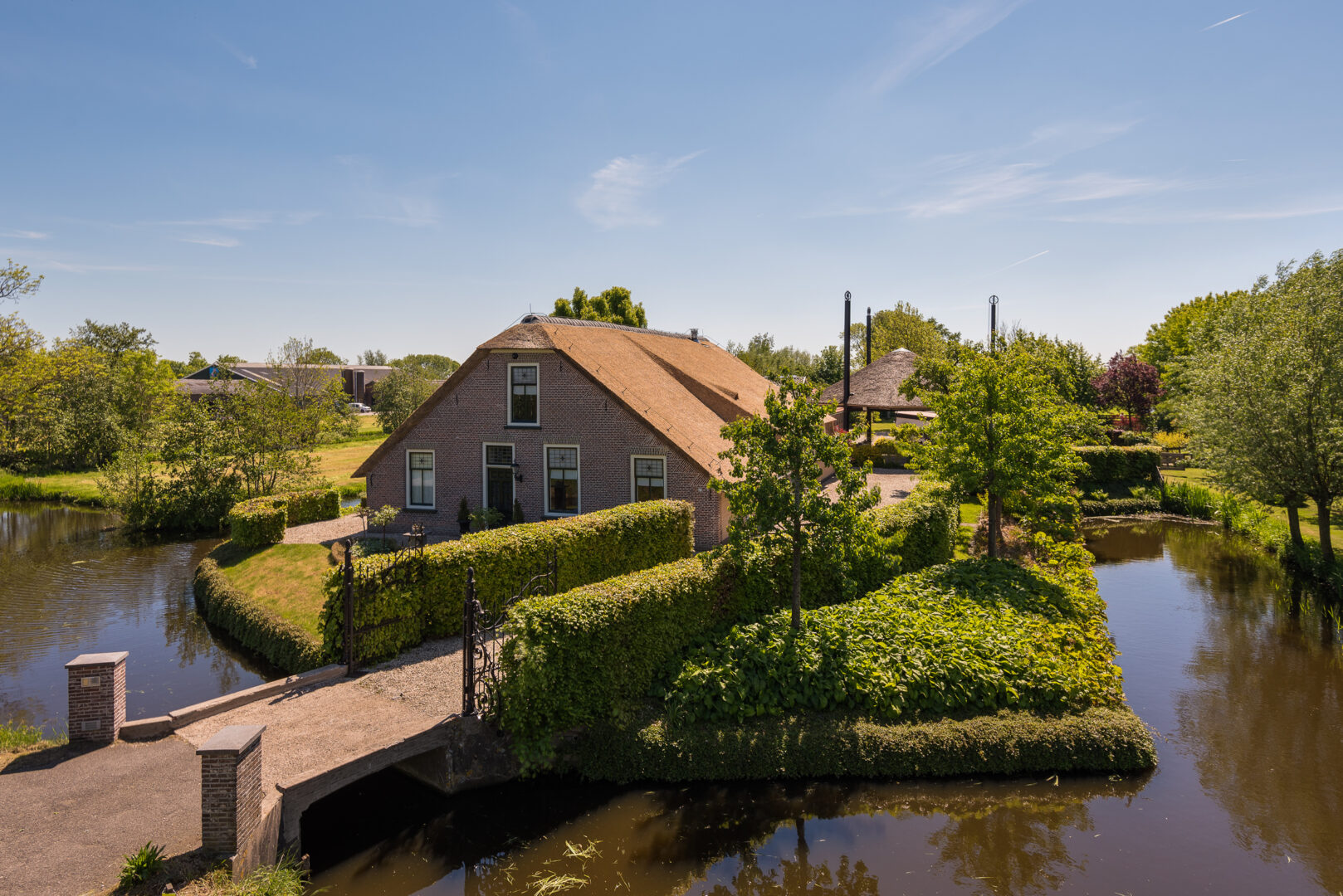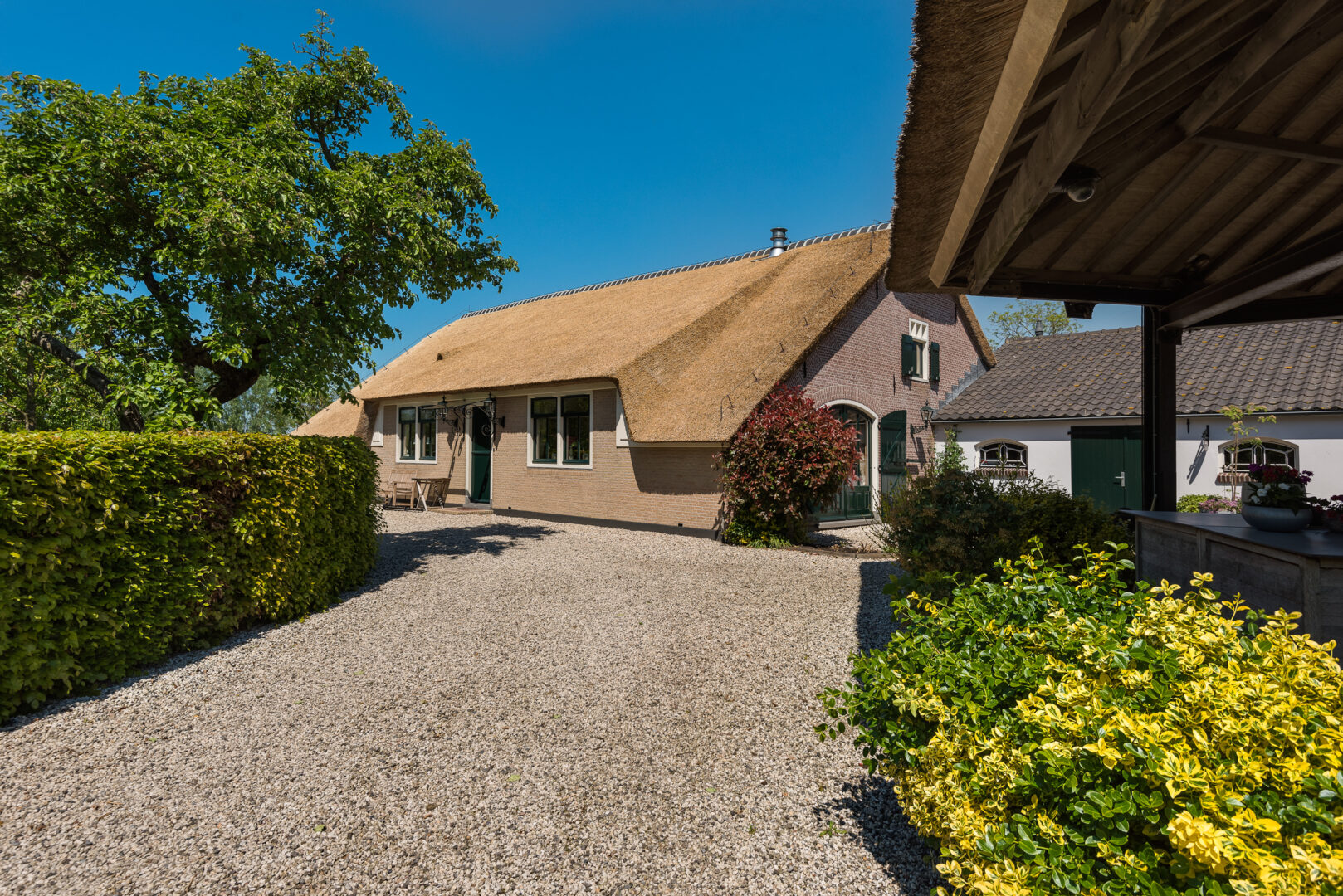 Monument herbouwd in 2004
Alle voorzieningen op de begane grond
Dubbele bewoning mogelijk
(aparte ingangen)
Deel voor multifunctioneel gebruik
Woonoppervlak NEN-2580 = 328 m2
Totaal 7 kamers
3 slaapkamers (of meer…)
Garage voor 2 auto's en meer…
Grote luxe-relax hooiberg
Mooie tuin met weids uitzicht
Schuur met werkplaats
Oude (maar prima) stal
Perceel 5.100 m2
Optioneel 17.620 m2 verkrijgbaar
Monument rebuilt in 2004
All facilities on ground level
Double occupancy possible
(separate entrances)
Part suitable for multi-functional use
Living space NEN-2580 = 328 m2
A total of 7 rooms
3 bedrooms (or more…)
Garage for 2 cars and more…
Big luxurious haystack for relaxing
Beautiful garden with a wide view
Shed with a workplace
Old (but fine) stable
Lot size 5.100 m2
Optional 17.620 m2 available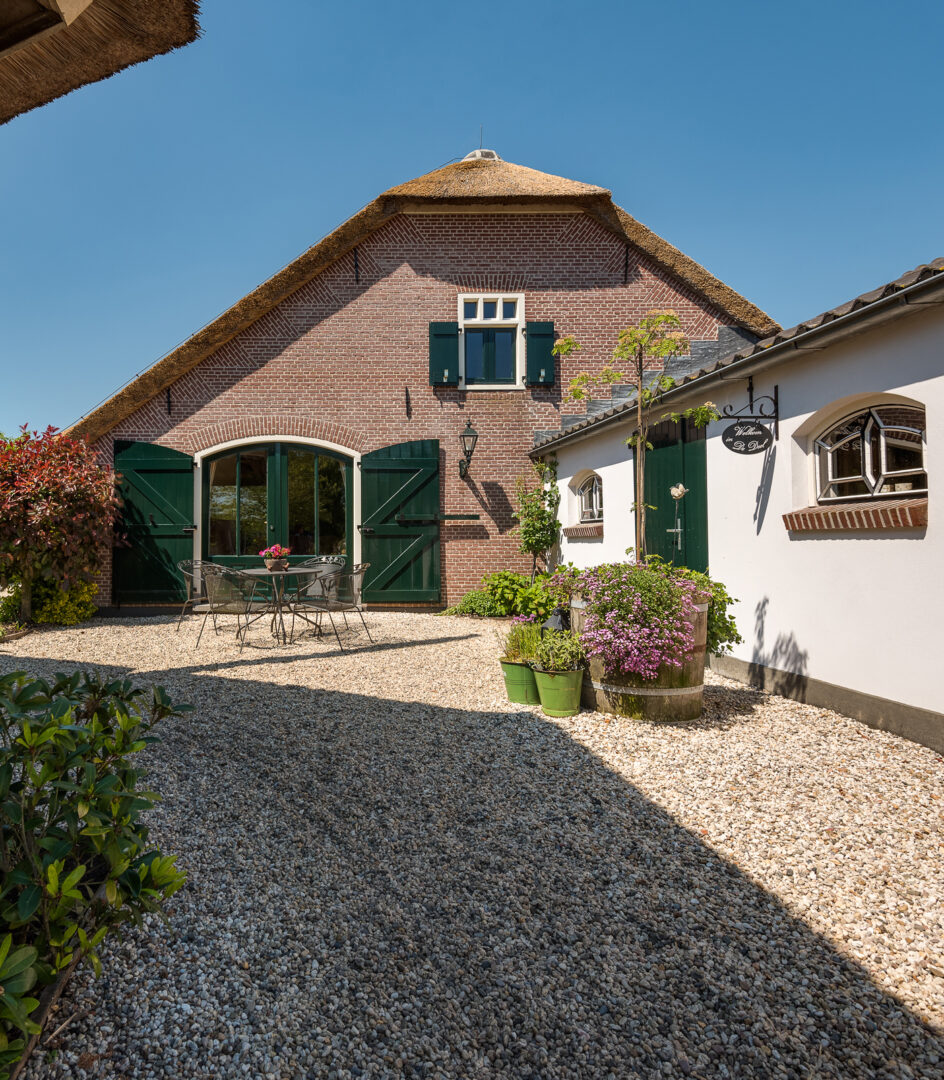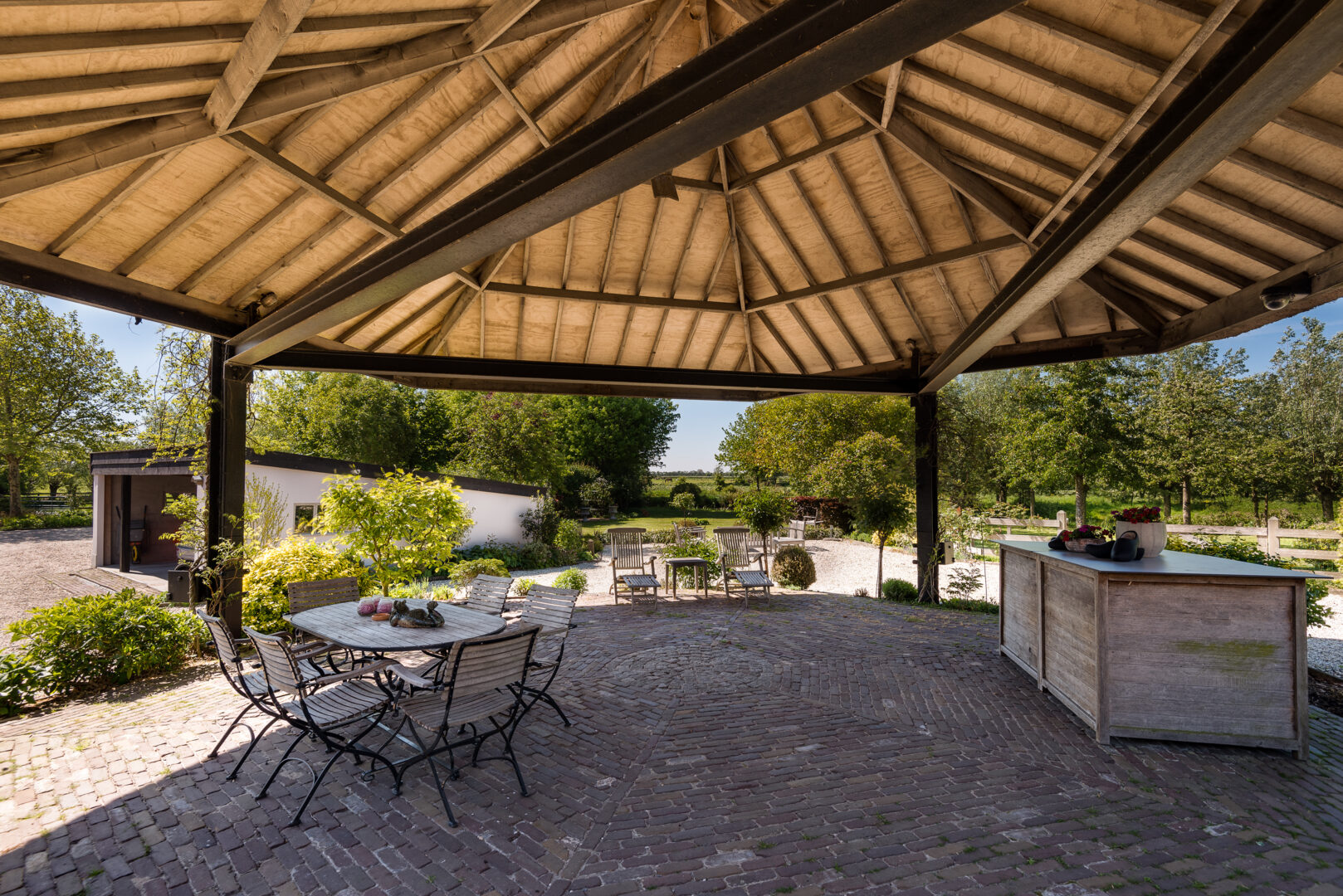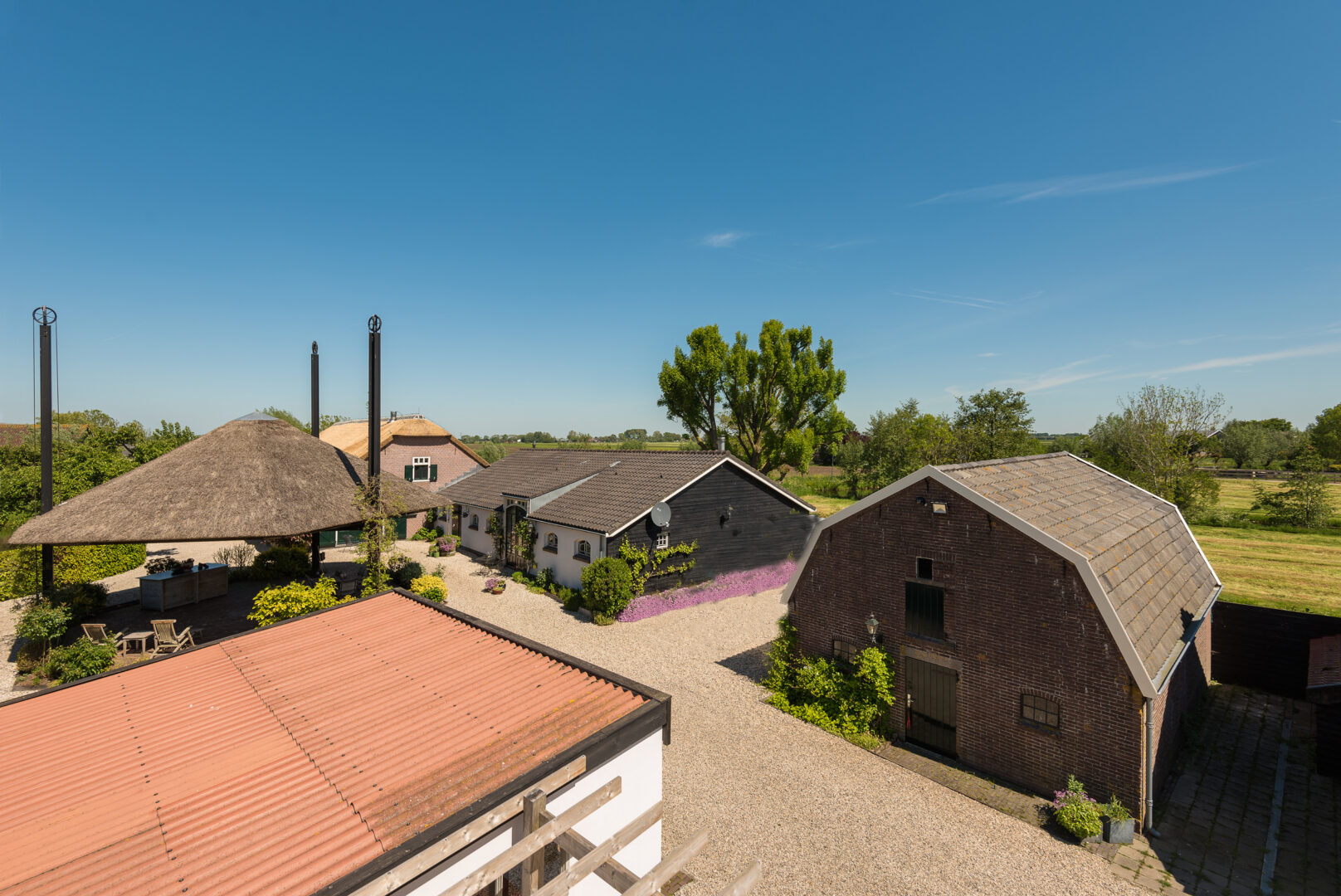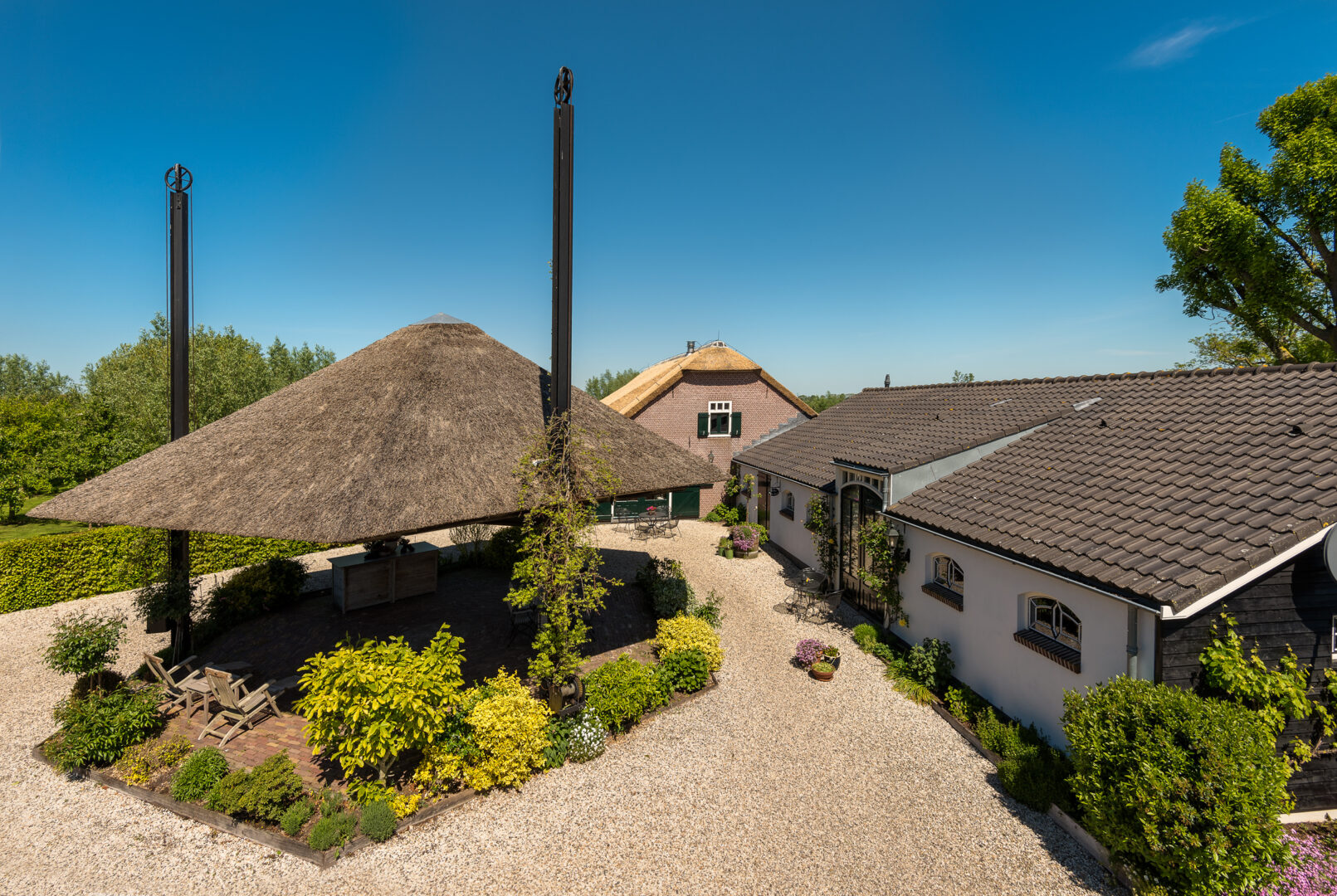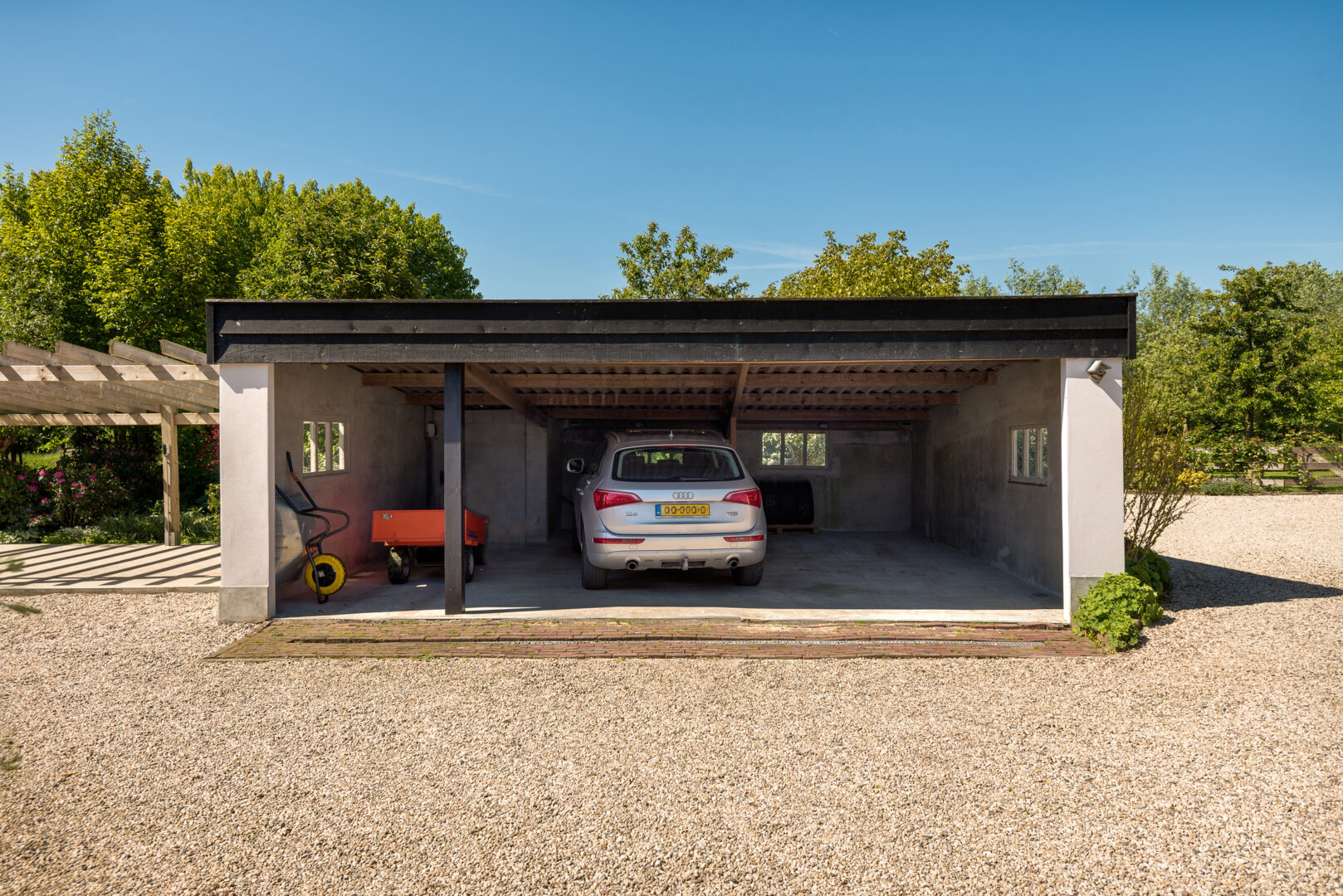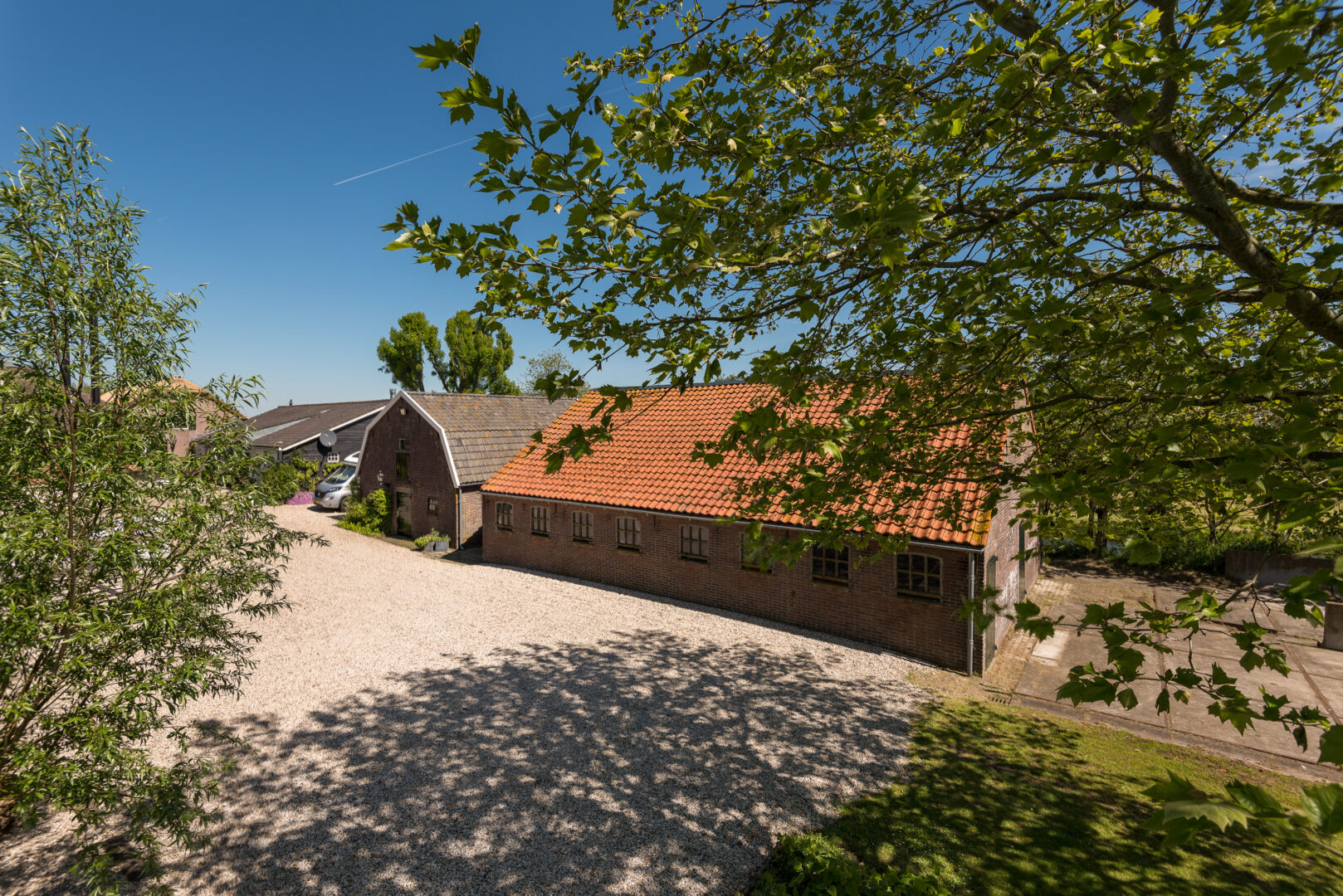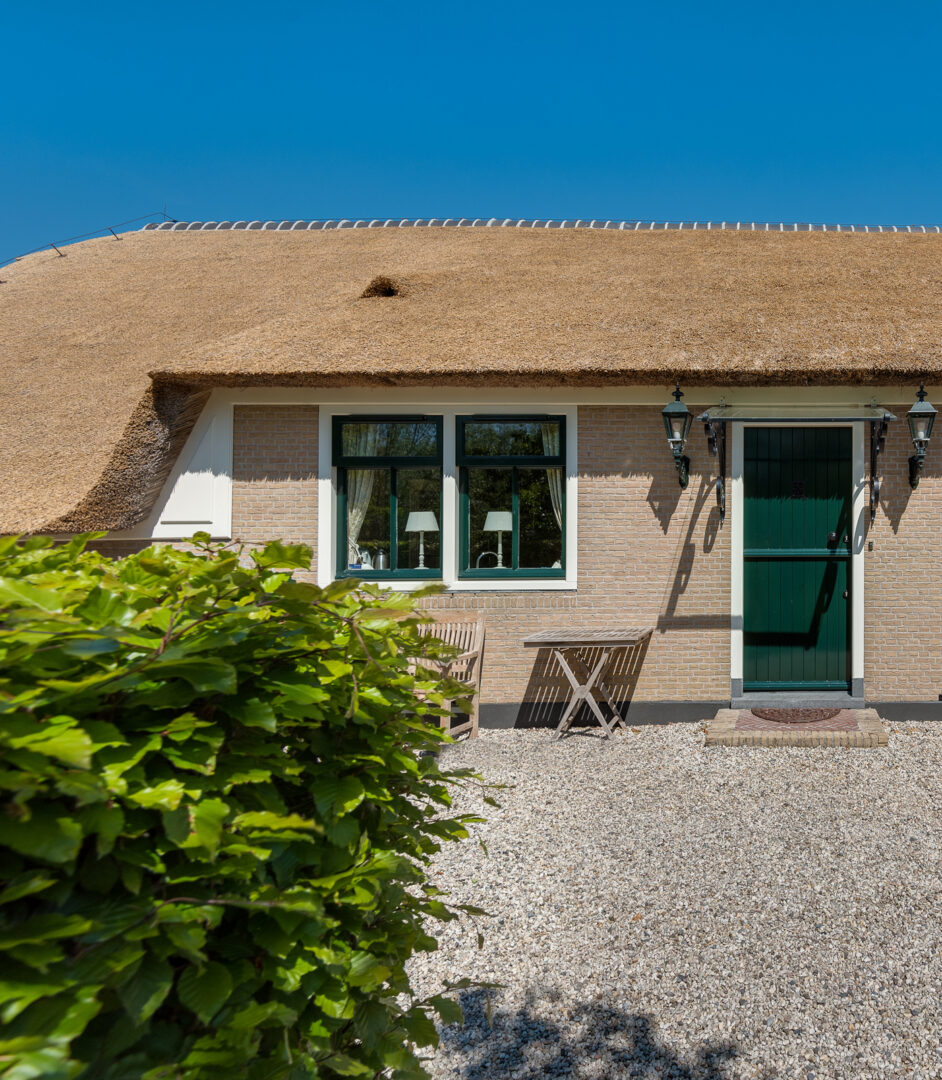 De woonboerderij, van origine
van ca. 1850 en 1900, is met
uitzondering van de voorgevel
in 2004 geheel herbouwd.
De rieten kap is van 2019.
Een interieur in stijl maar met
alle moderne voorzieningen.
The farm, originally built
in approx. 1850 and 1900,
was with exception of the facade
completely rebuilt in 2004.
The thatched roof is from 2019.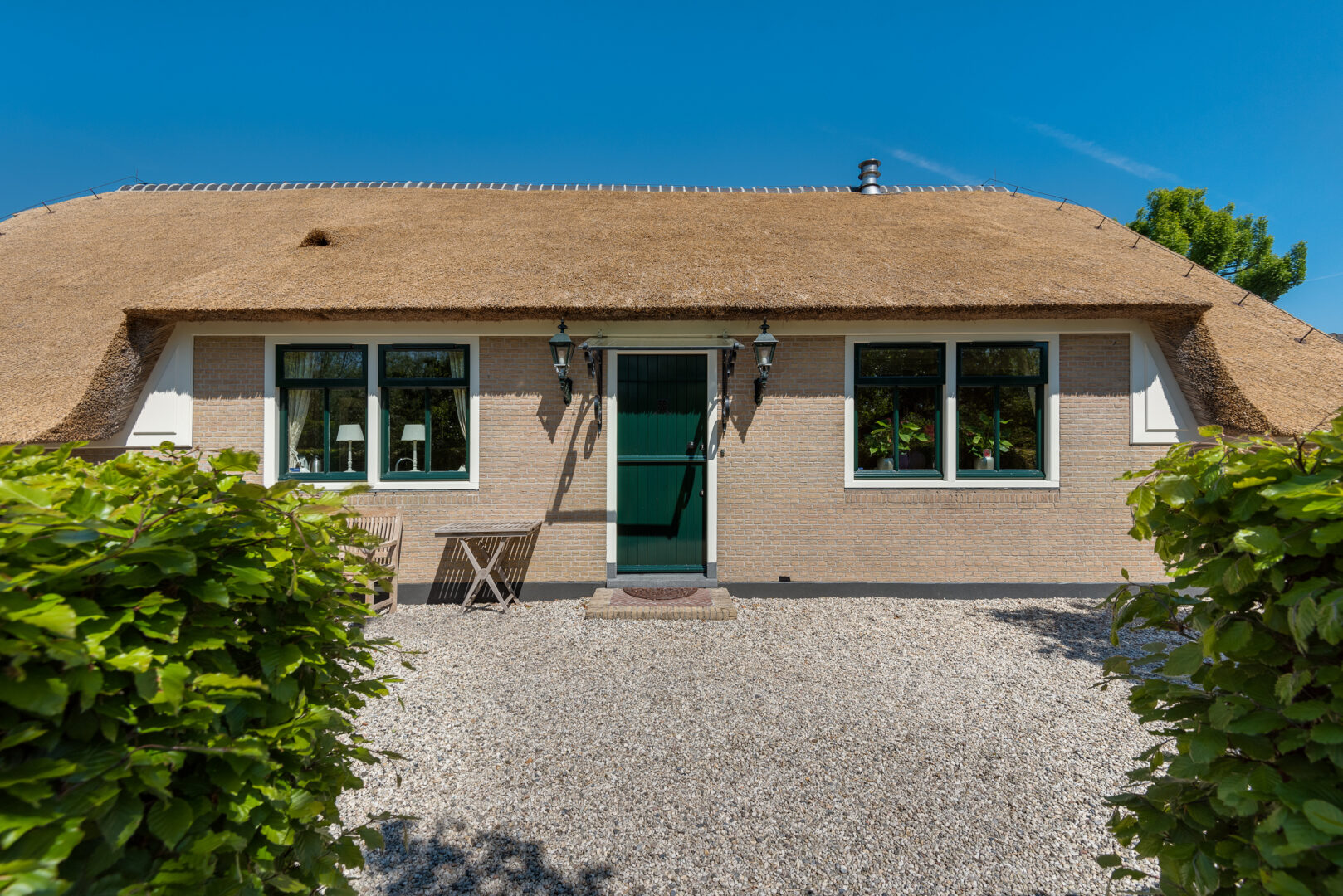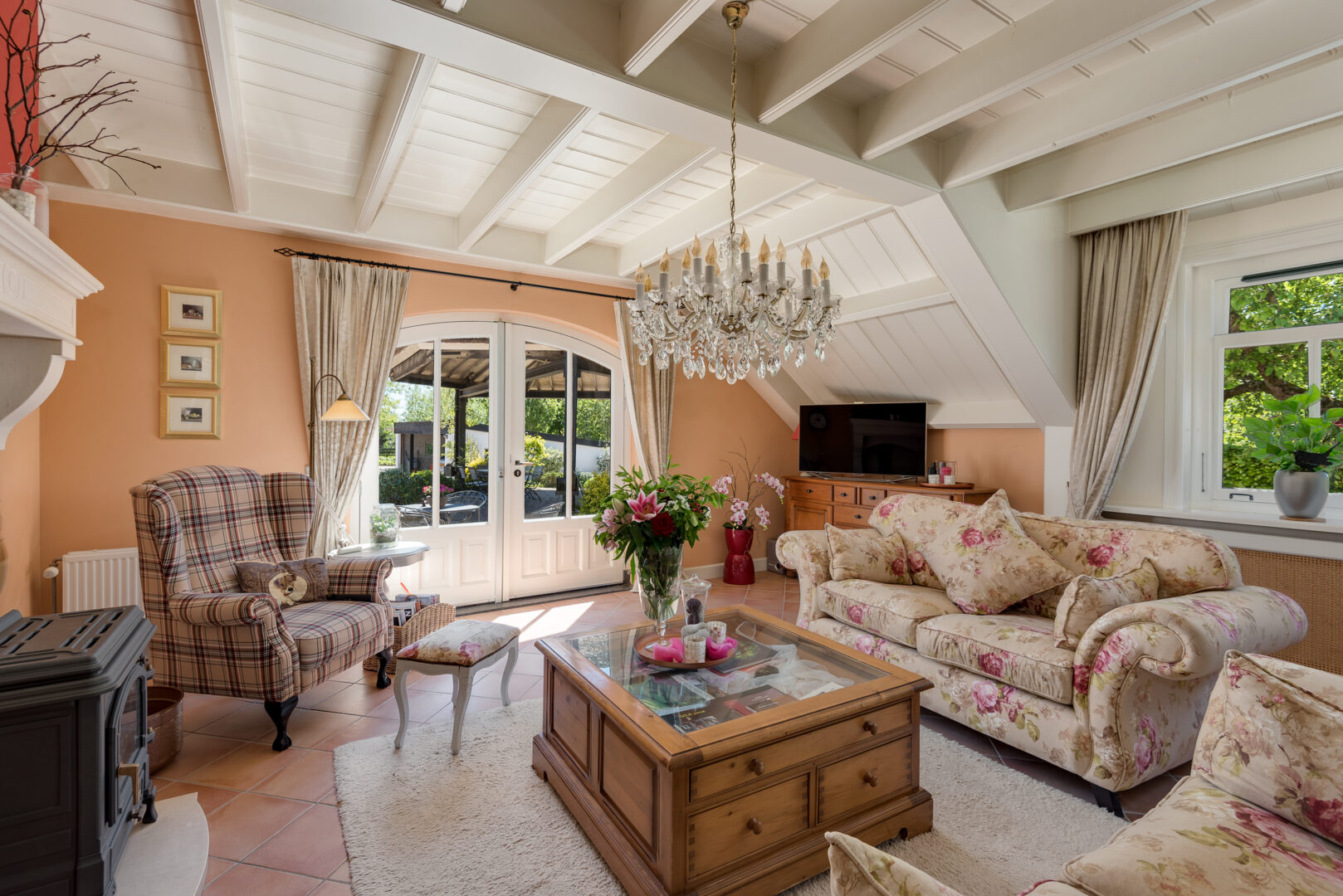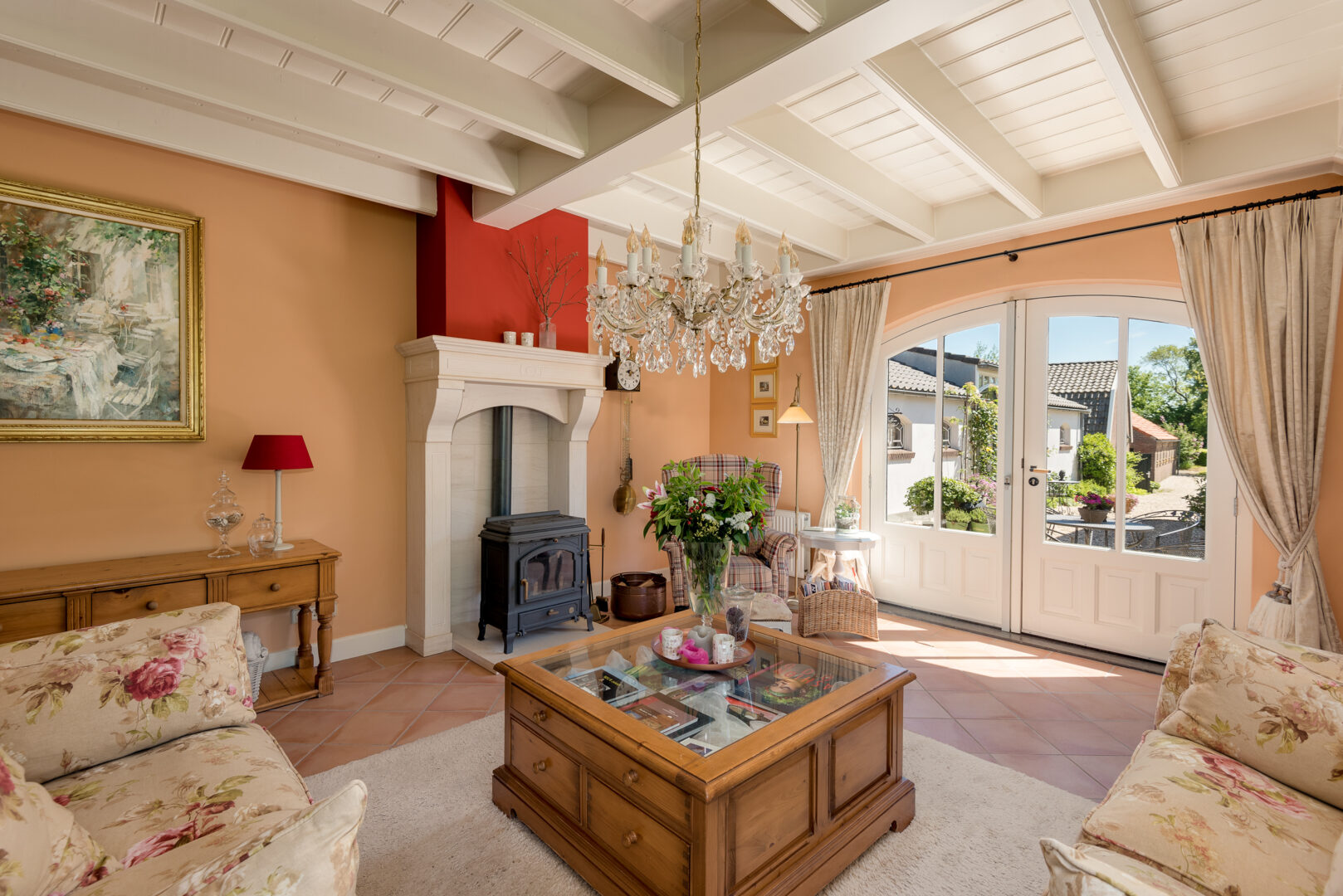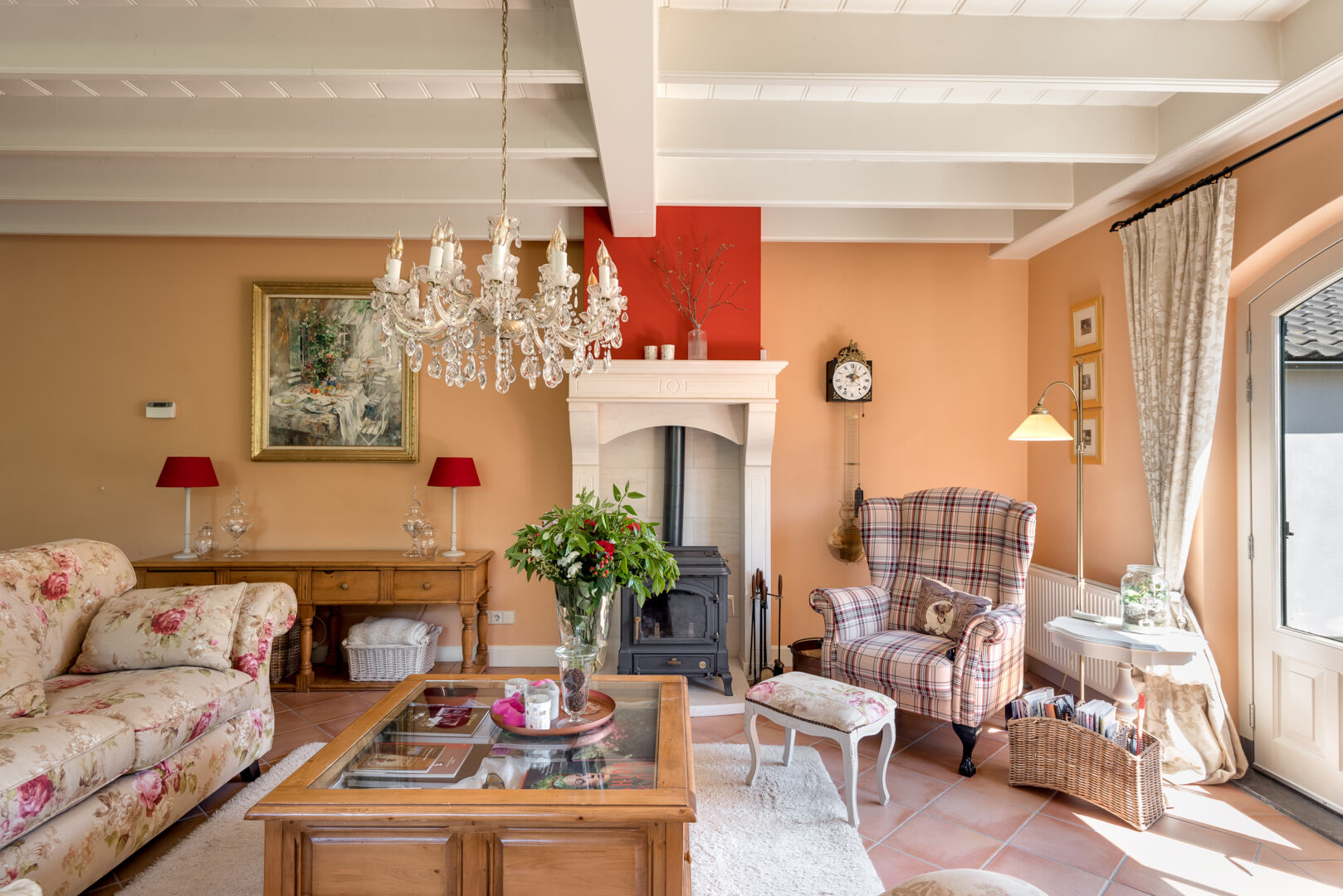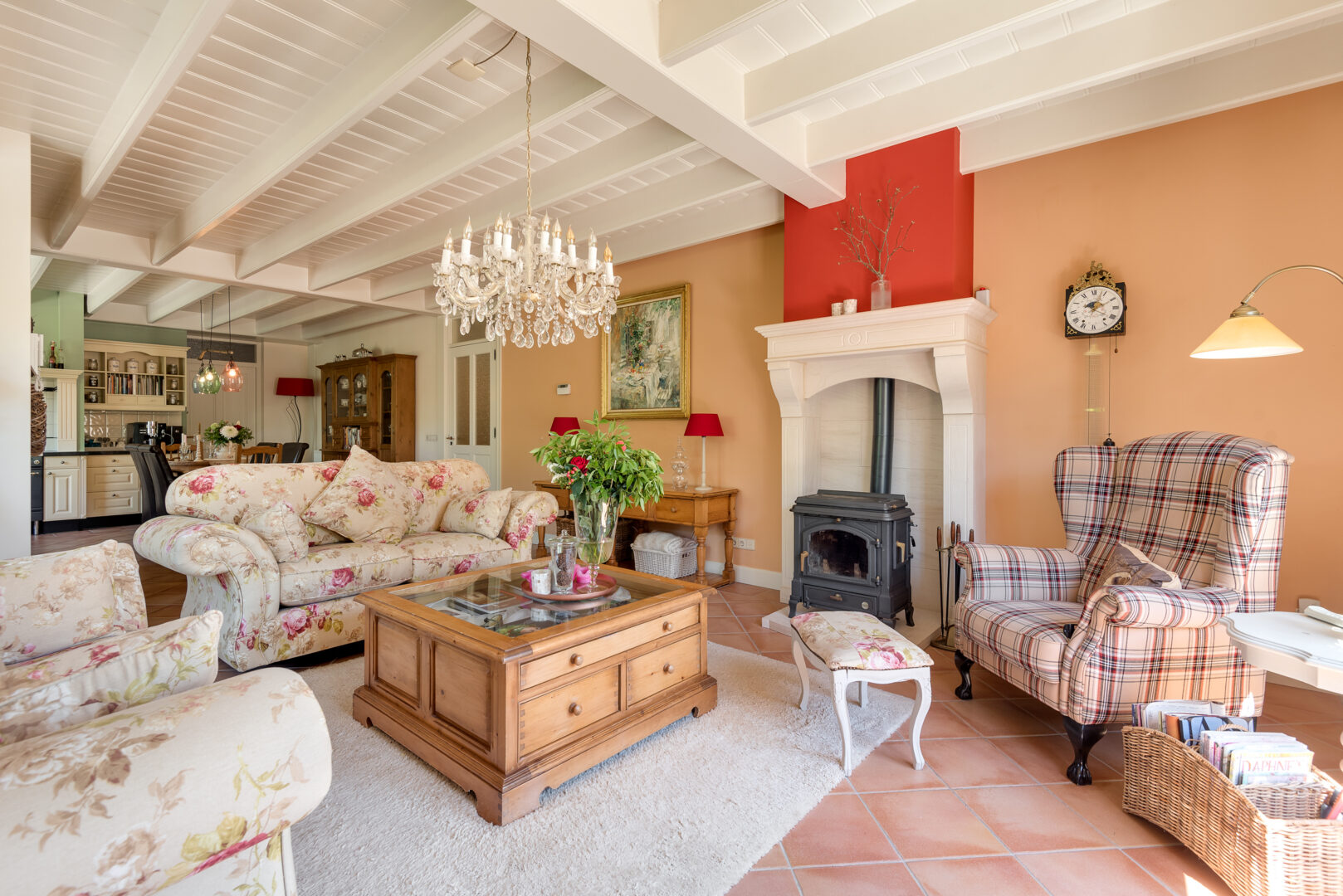 Een interieur in stijl maar met
alle moderne voorzieningen.
An interior in original style
but with modern facilities.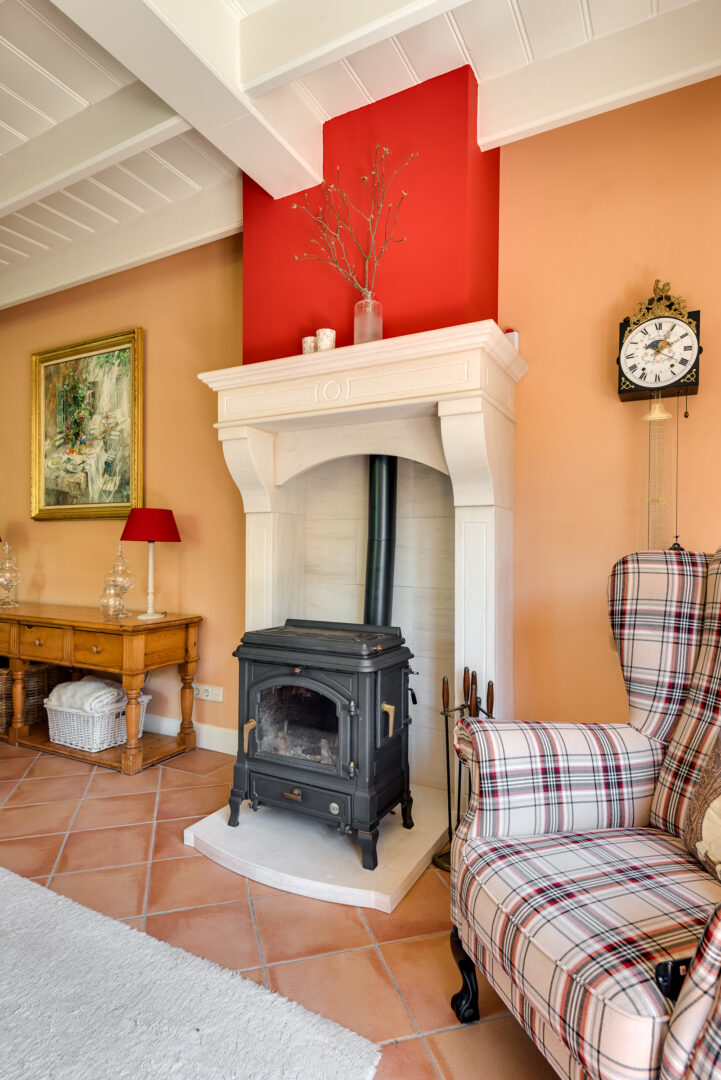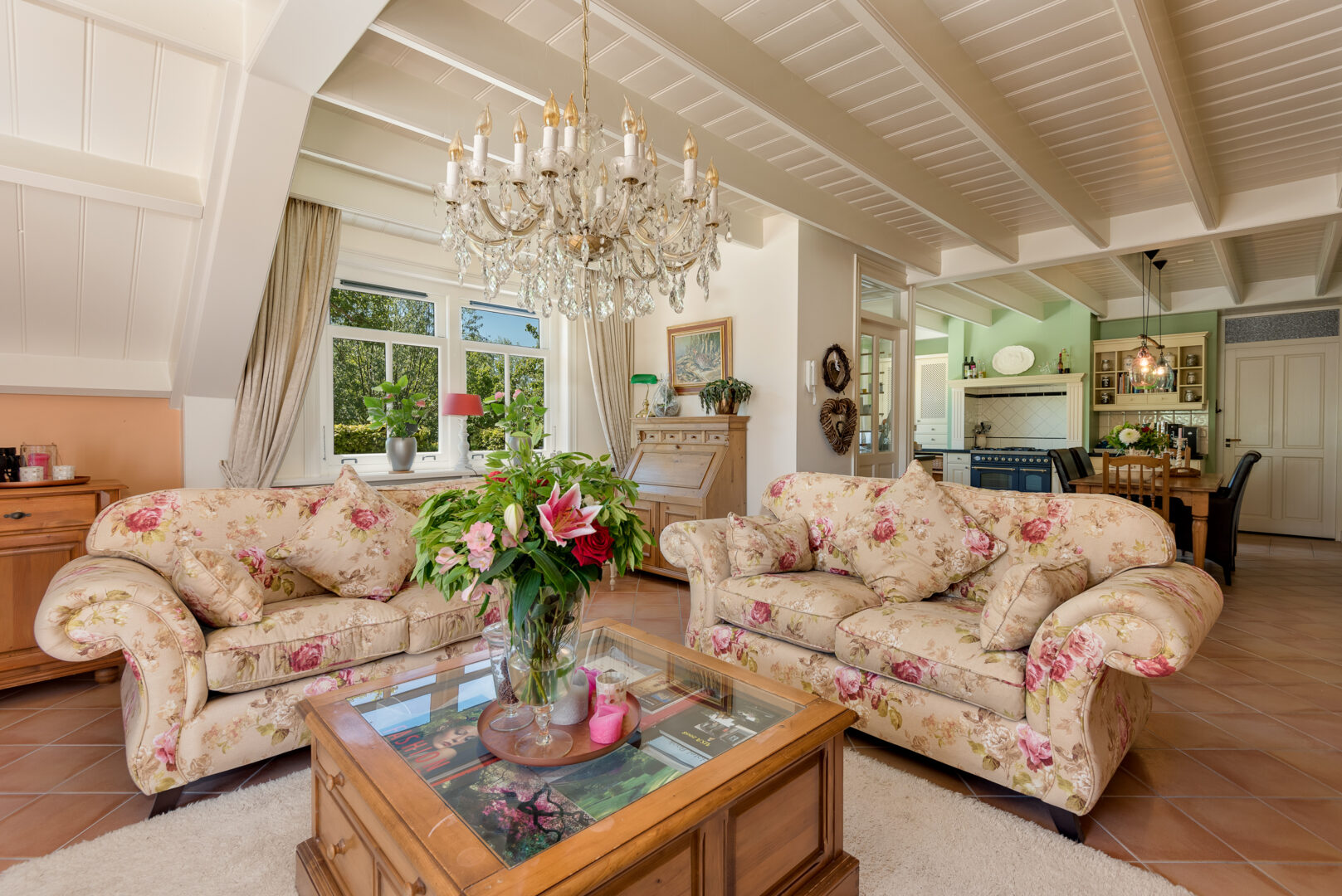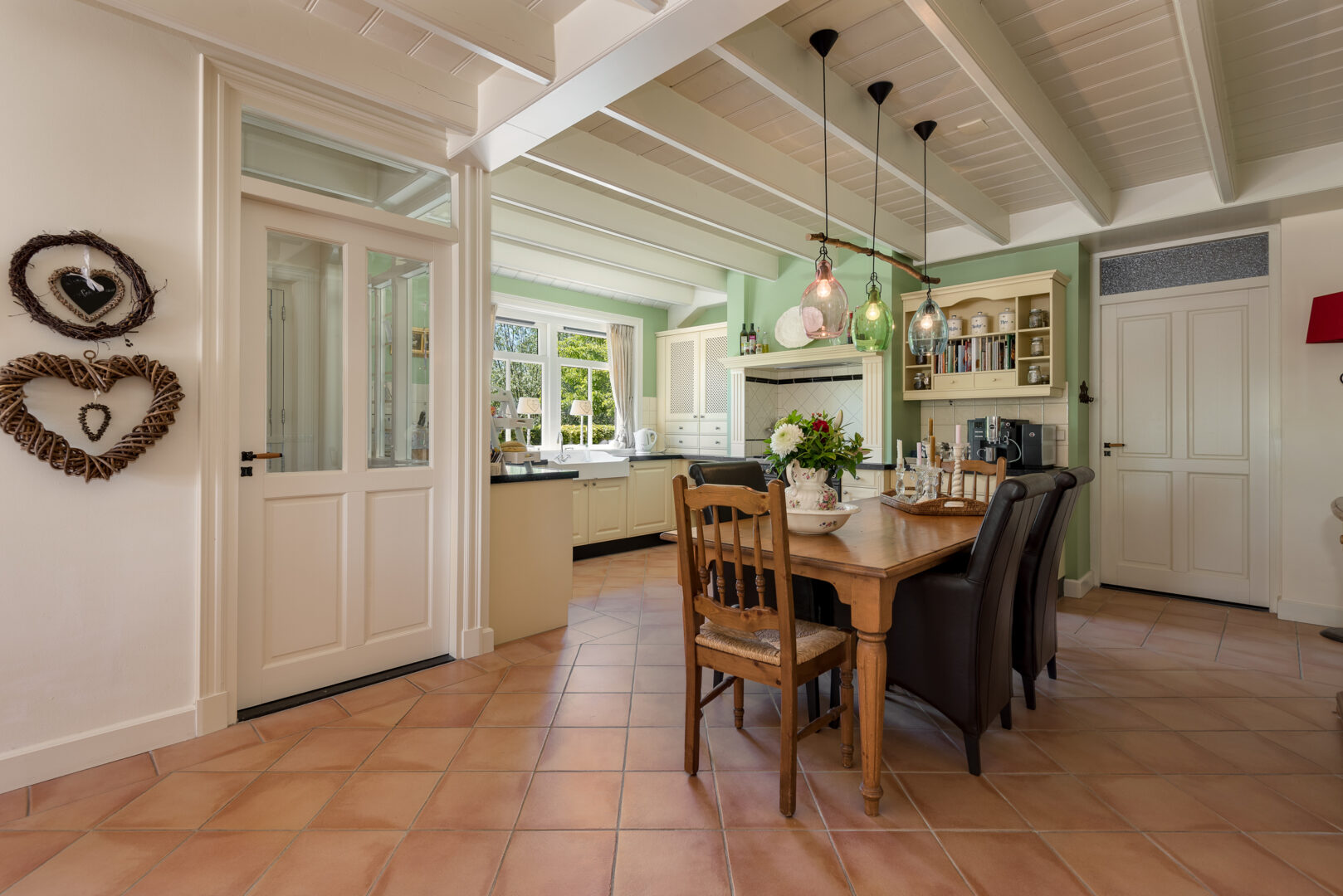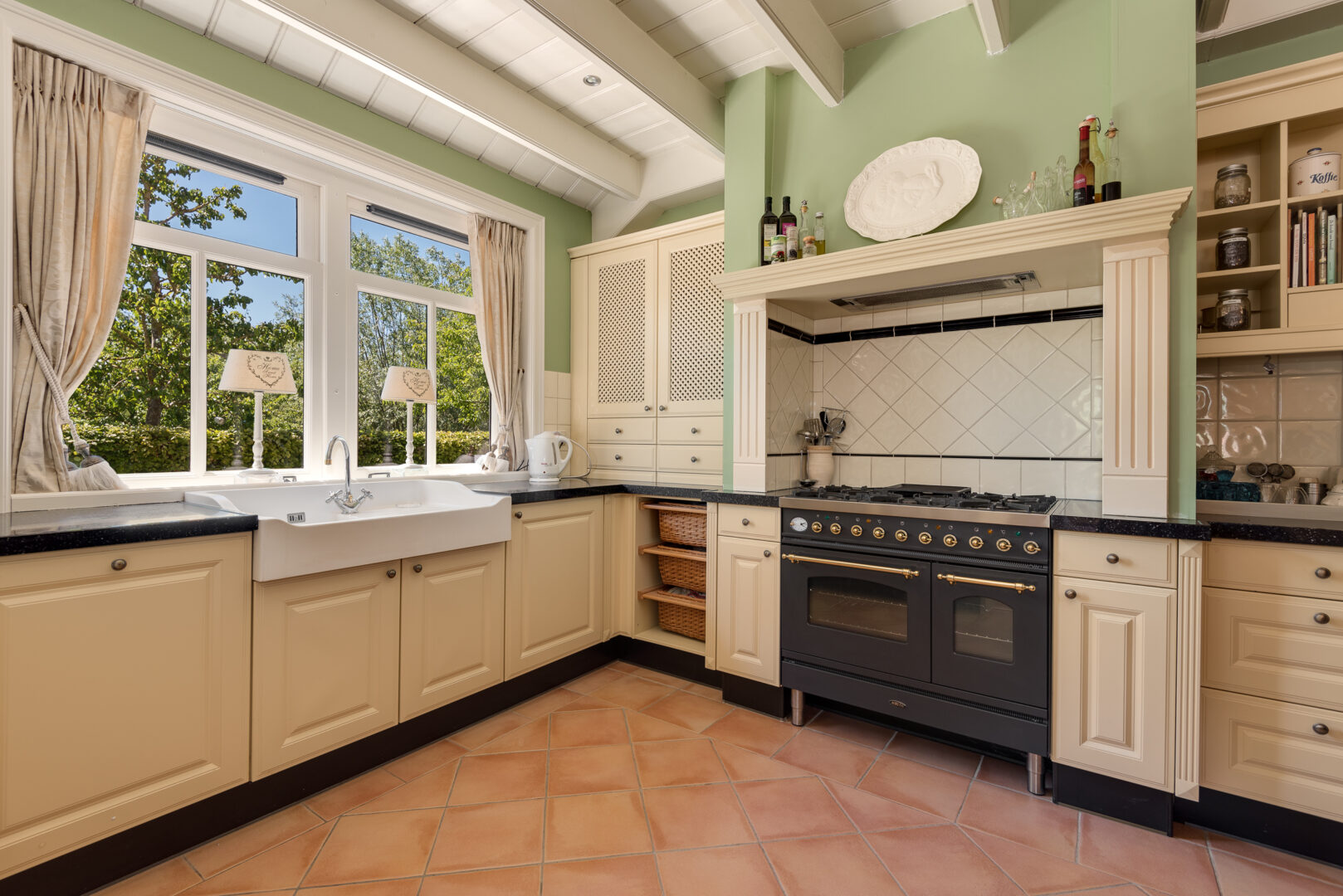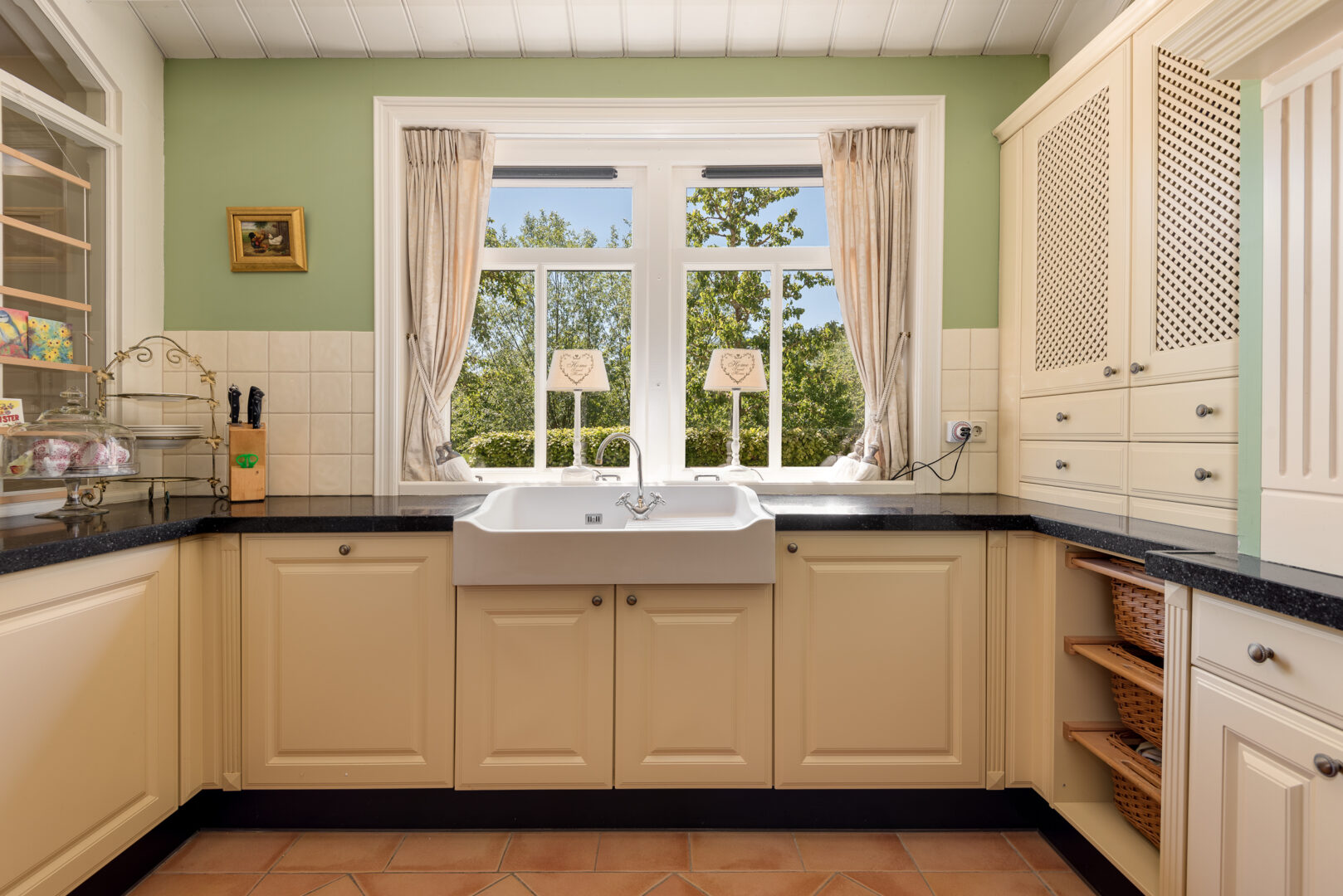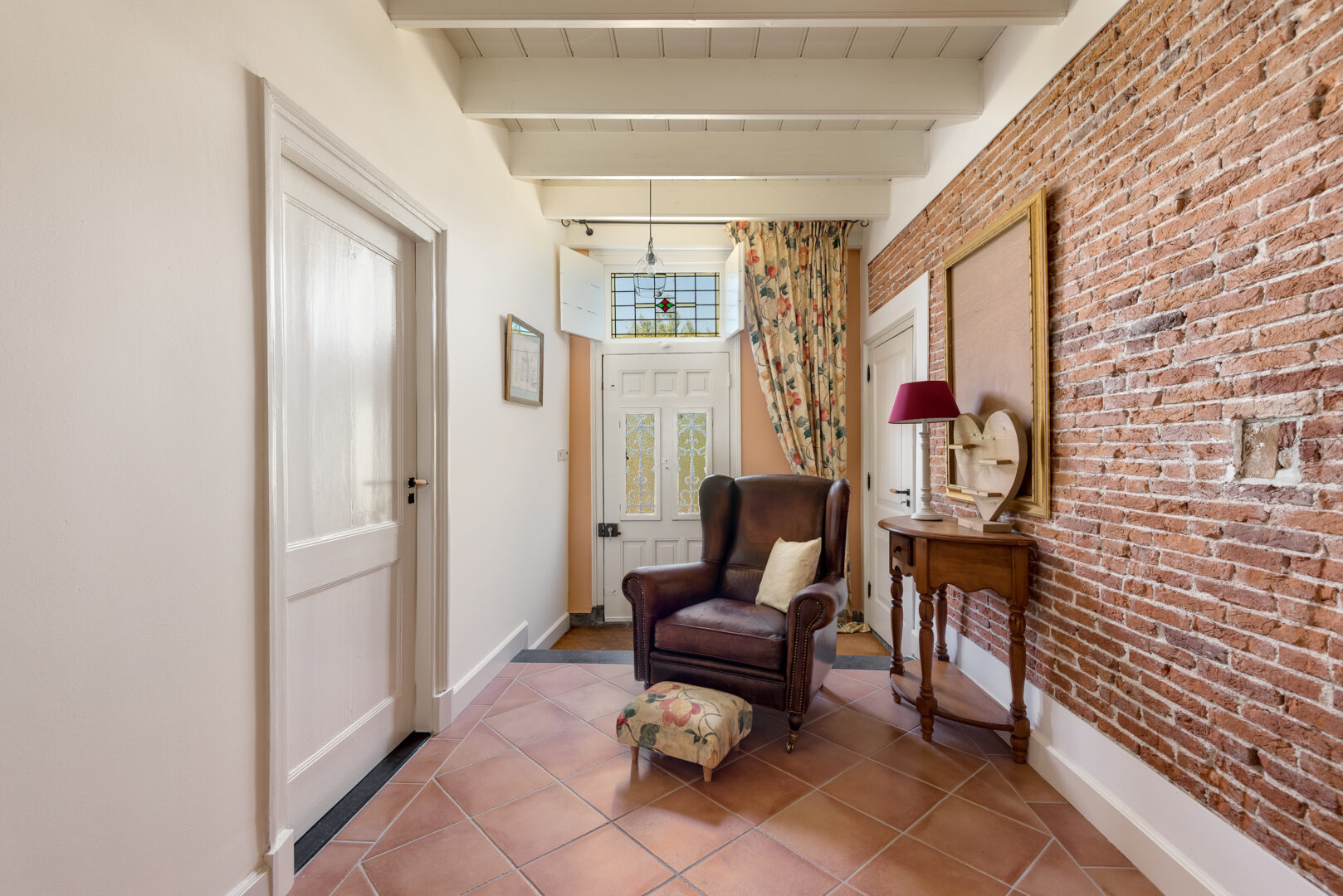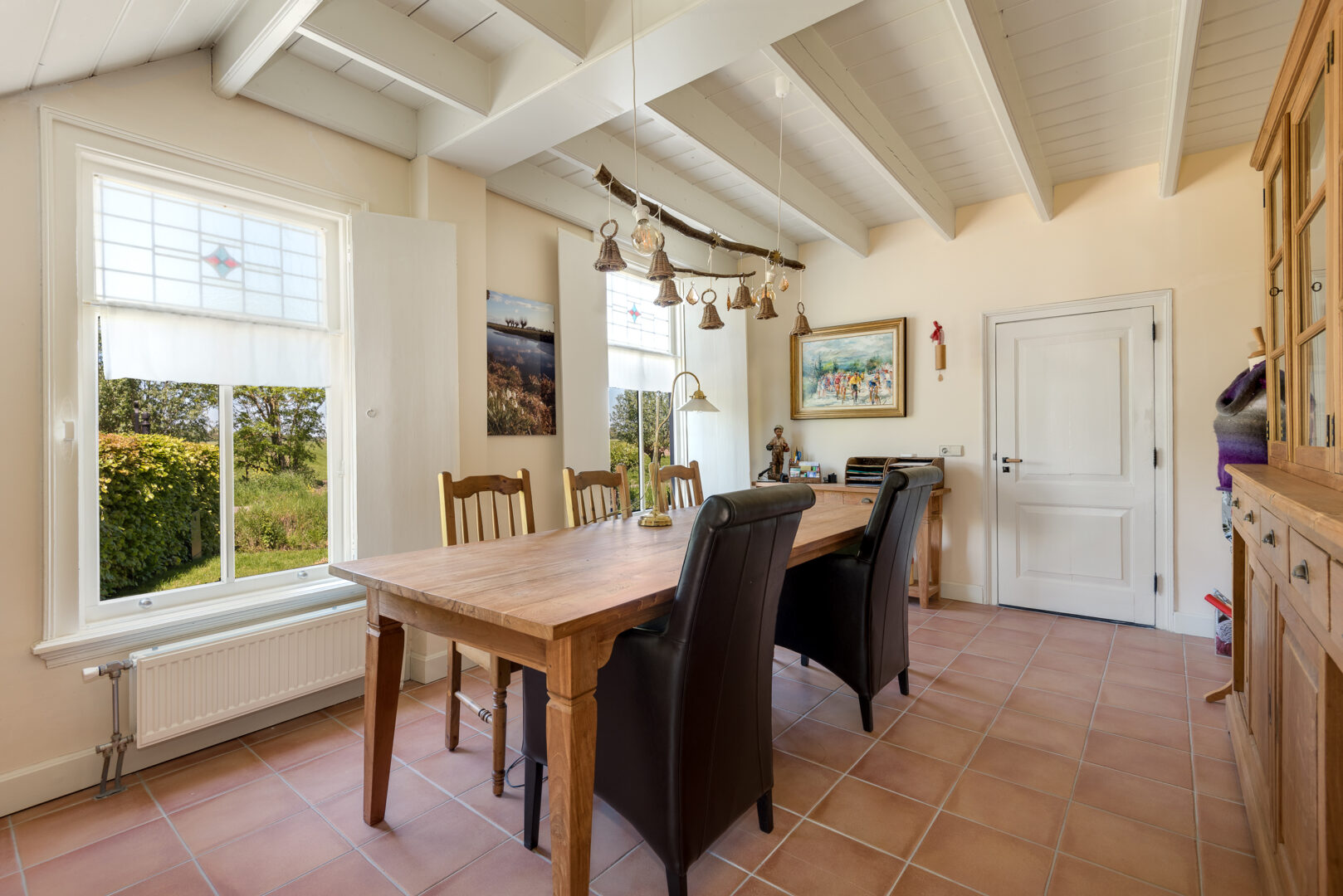 De kelder van 3 bij 5 meter.
Met de originele kaasbakken
in goede staat.
The basement is 3 by 5 meters.
With the original cheese-vats
in good condition.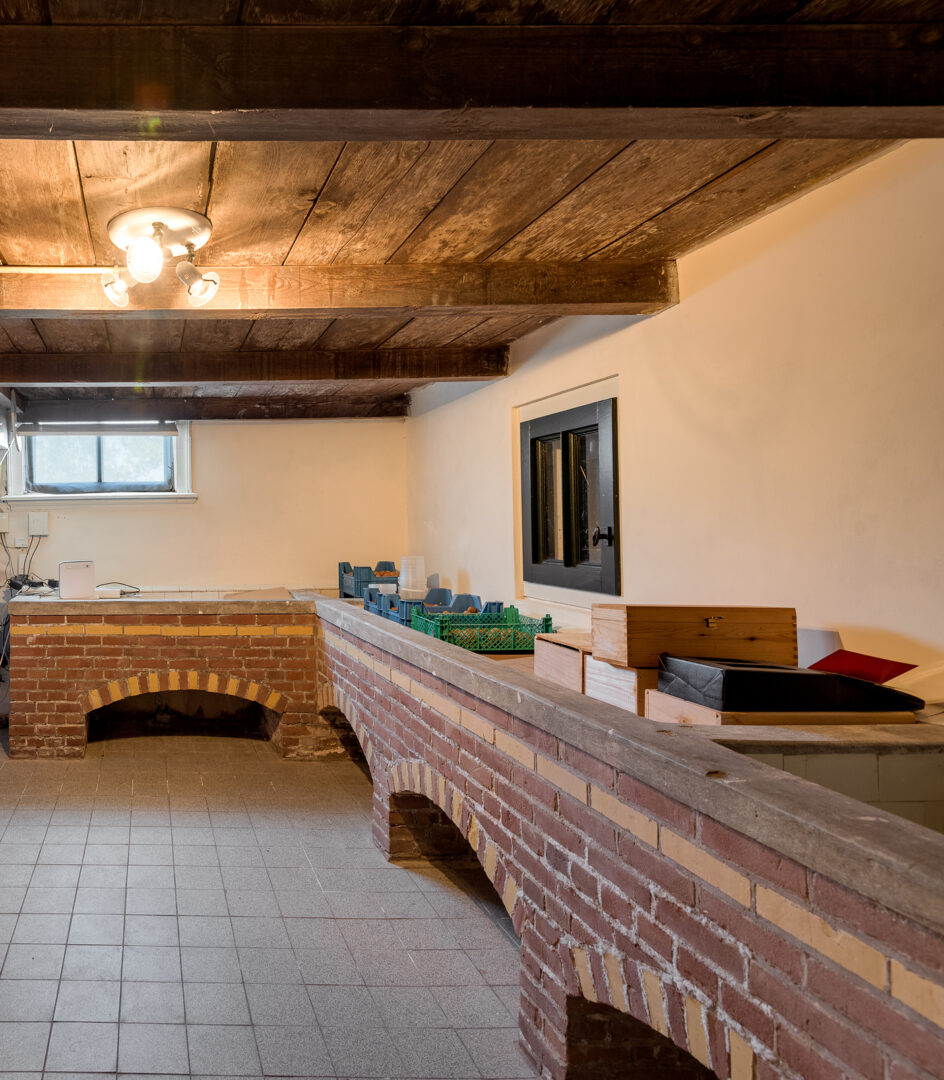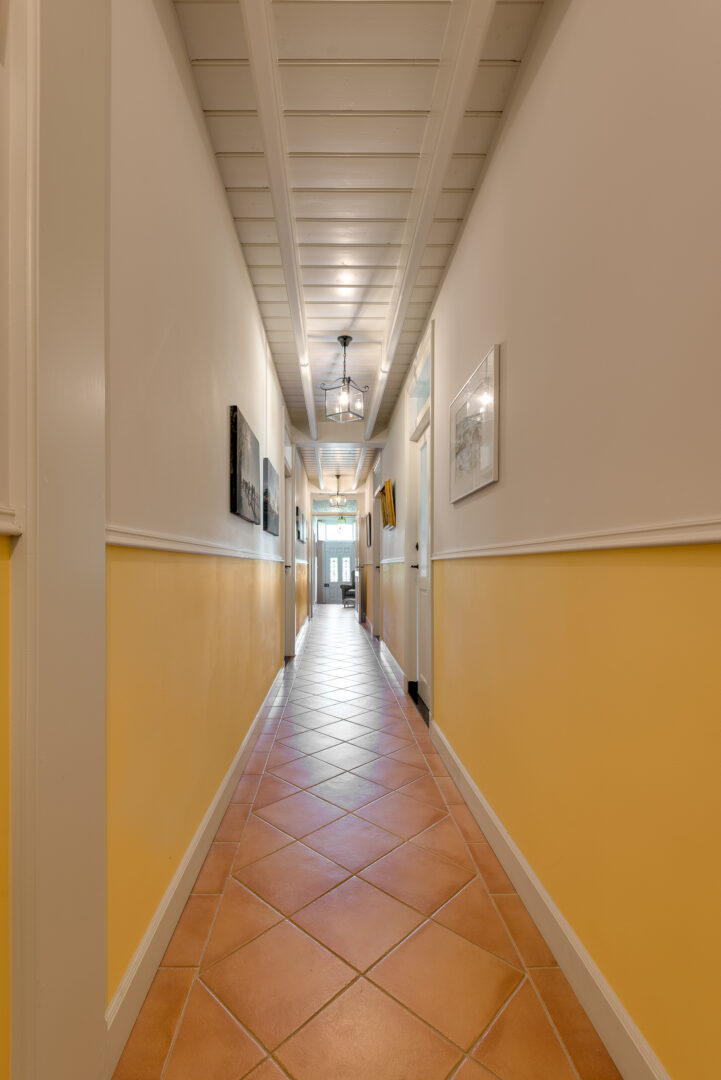 De gang achter de voordeur biedt
toegang tot alle vertrekken
Alle kamers zijn op
de begane grond !
The hall behind the front door
offers access to every room
All rooms are
on ground level !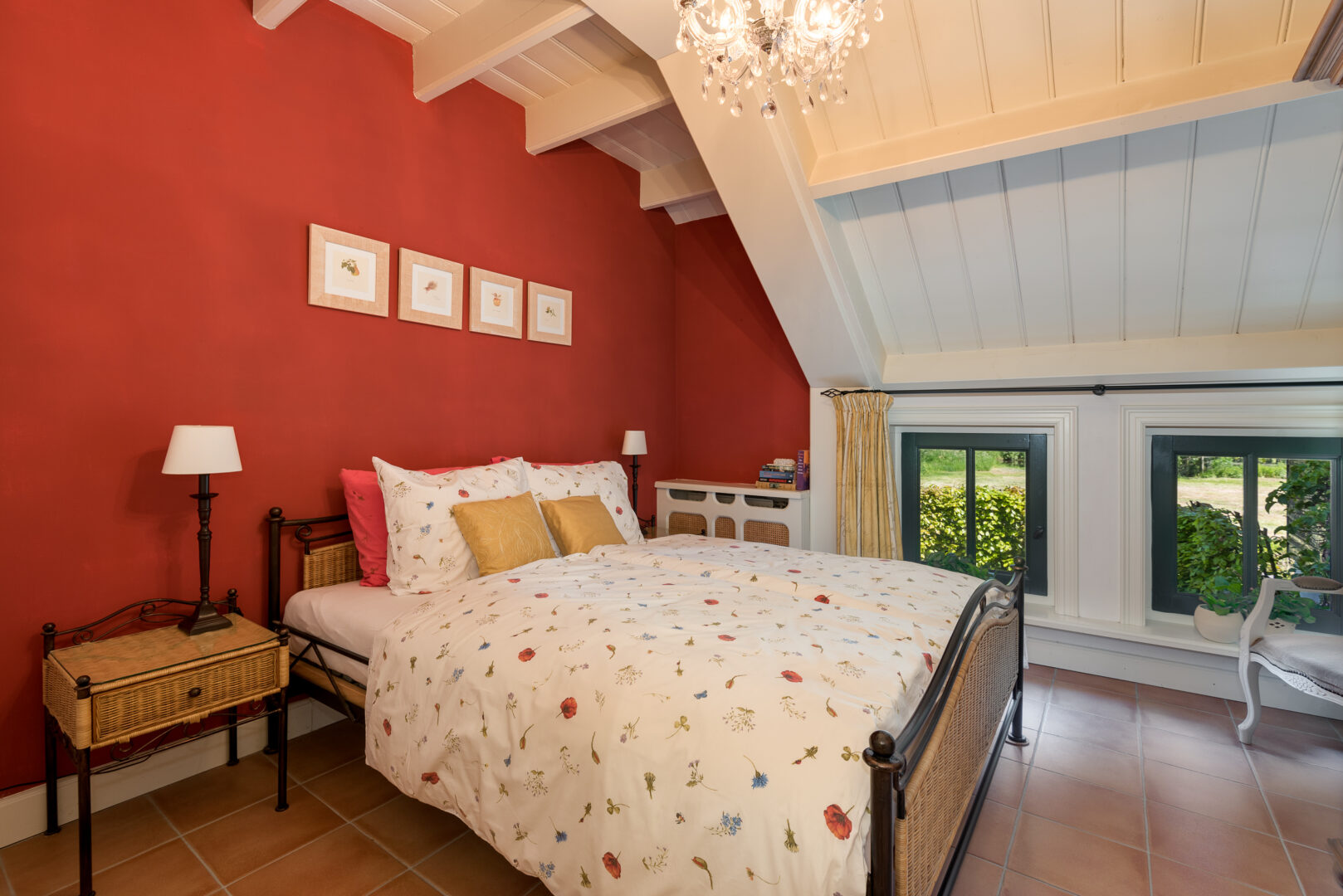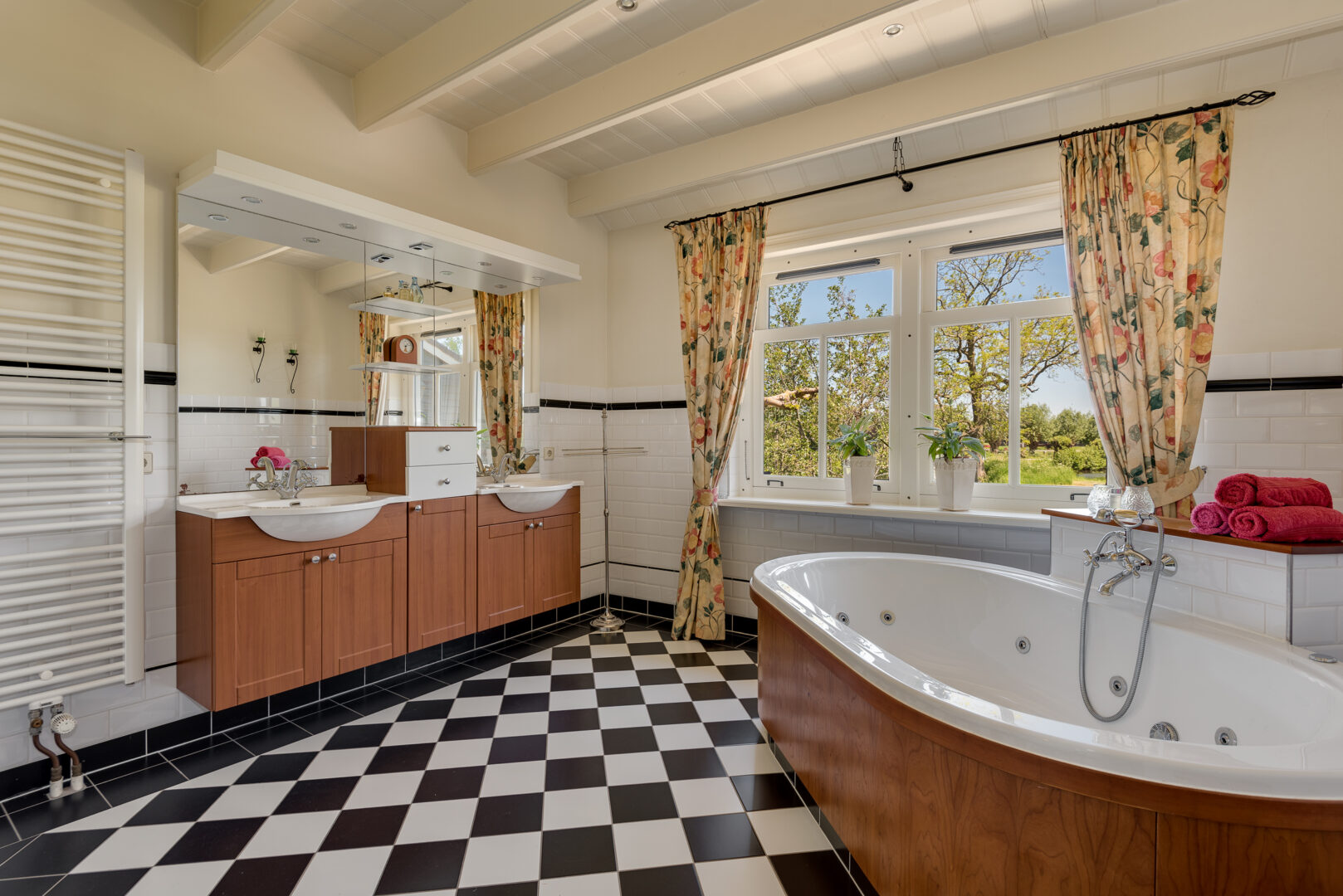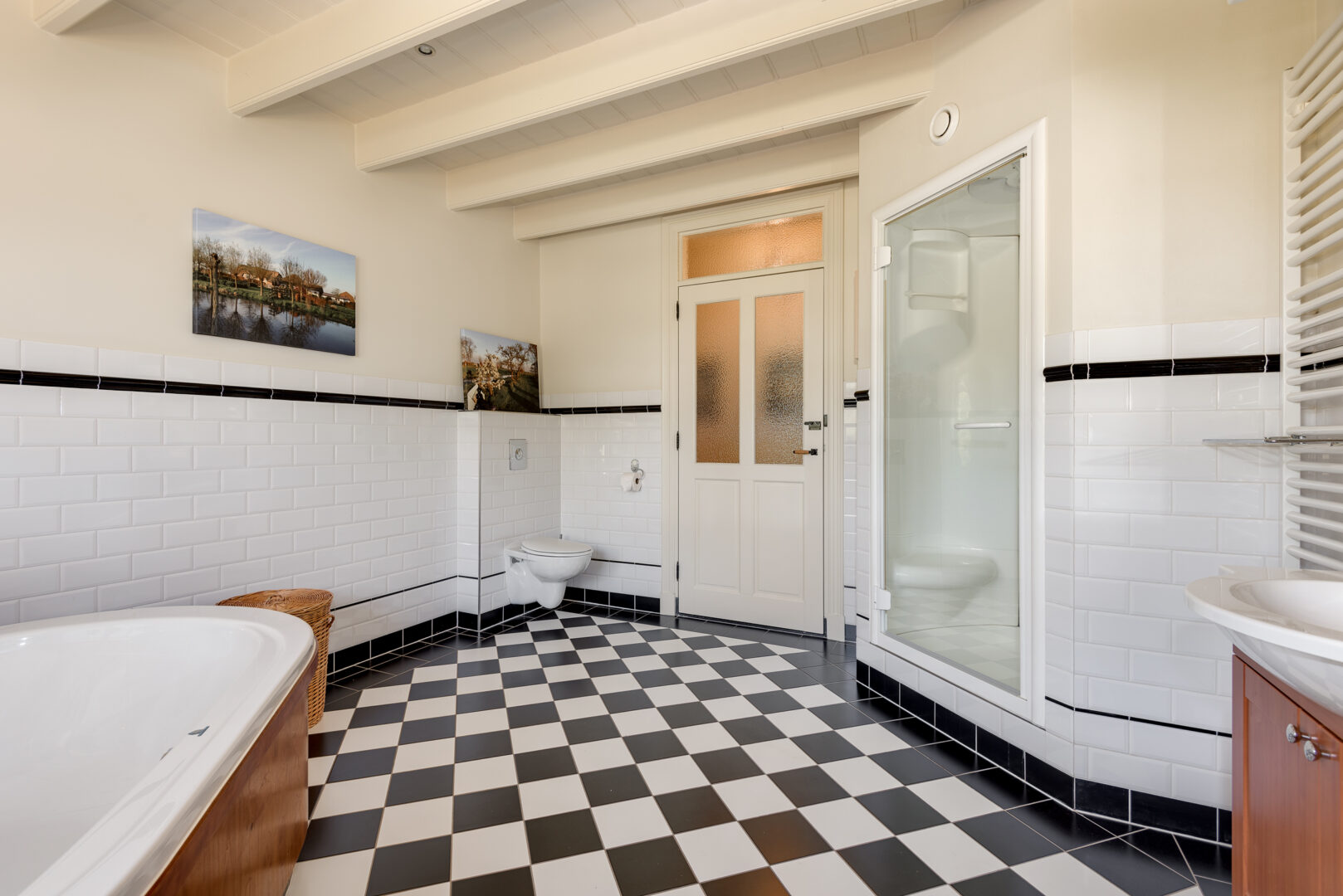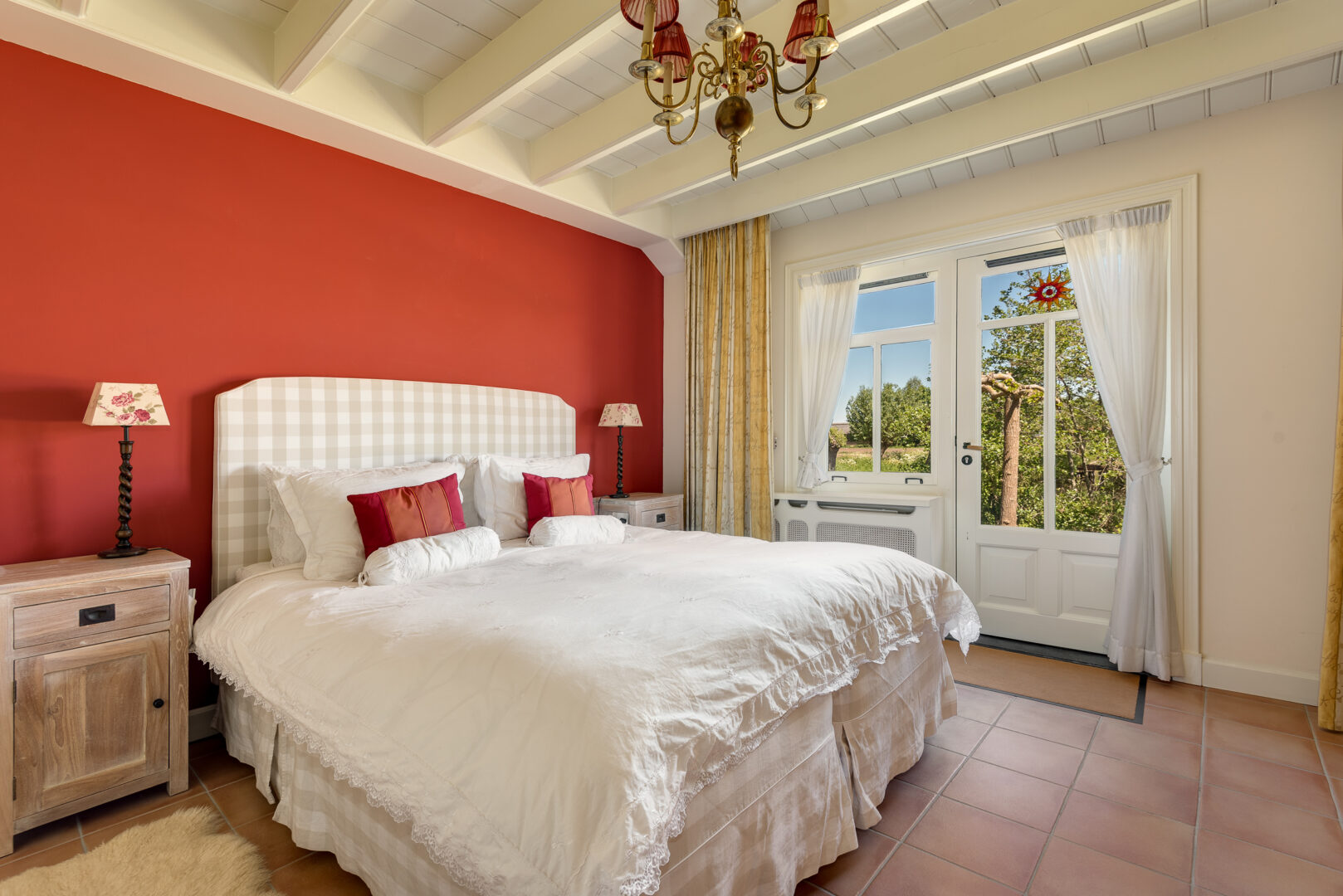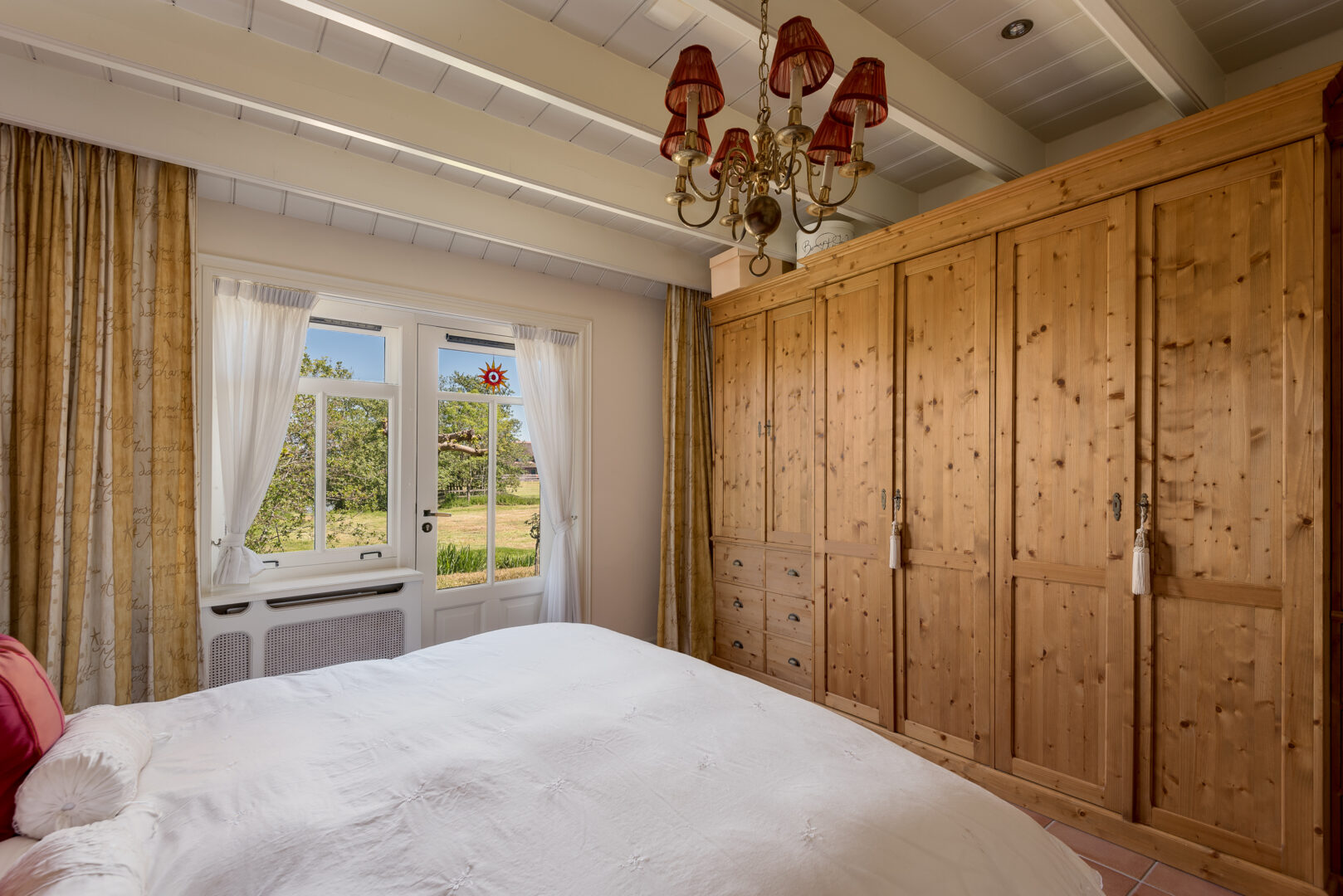 De deel is in 2007 geheel
verbouwd en is voorzien van:
Grote centrale ruimte met houtkachel
Grote keuken
Bar
Openslaande deuren naar de tuin
Badkamer met douche
Dubbel toilet
Aparte cv installatie
Vloerverwarming
Aansluiting op glasvezelnetwerk
Geïsoleerd dak met dakpannen
This section is completely renovated
in 2007 and provided with:
Big central area with wood stove
Big kitchen
Bar
Patio doors to the garden
Bathroom with shower
Double toilet
Separate central heating system
Floor heating
Connection to fiber optic network
Insulated roof with roof tiles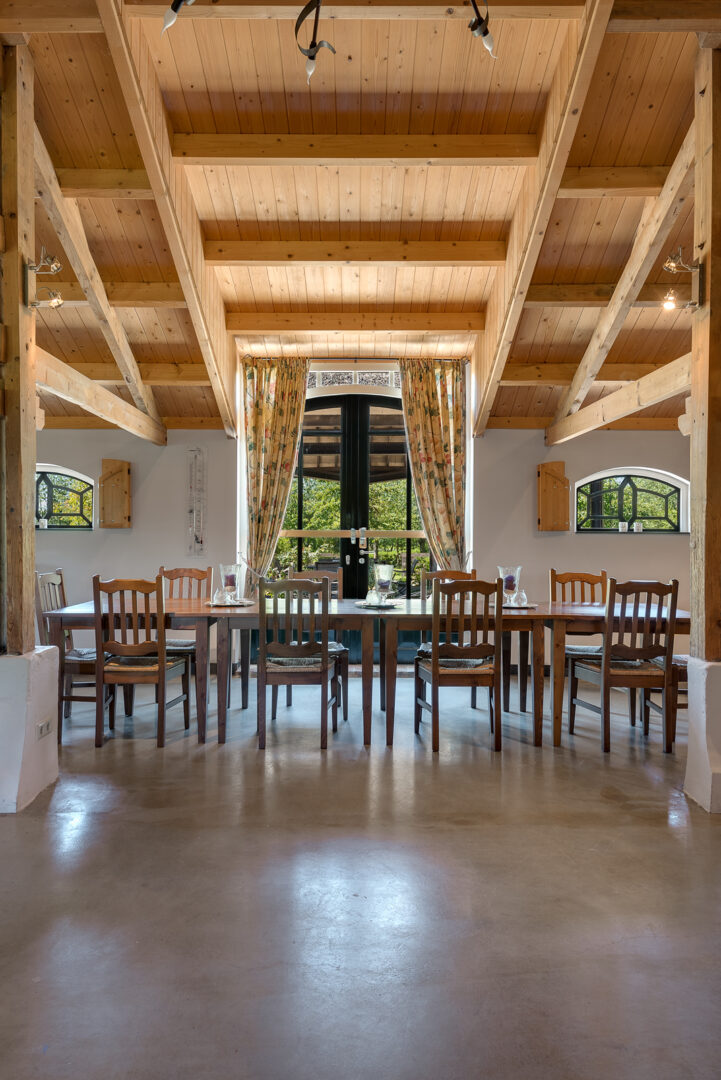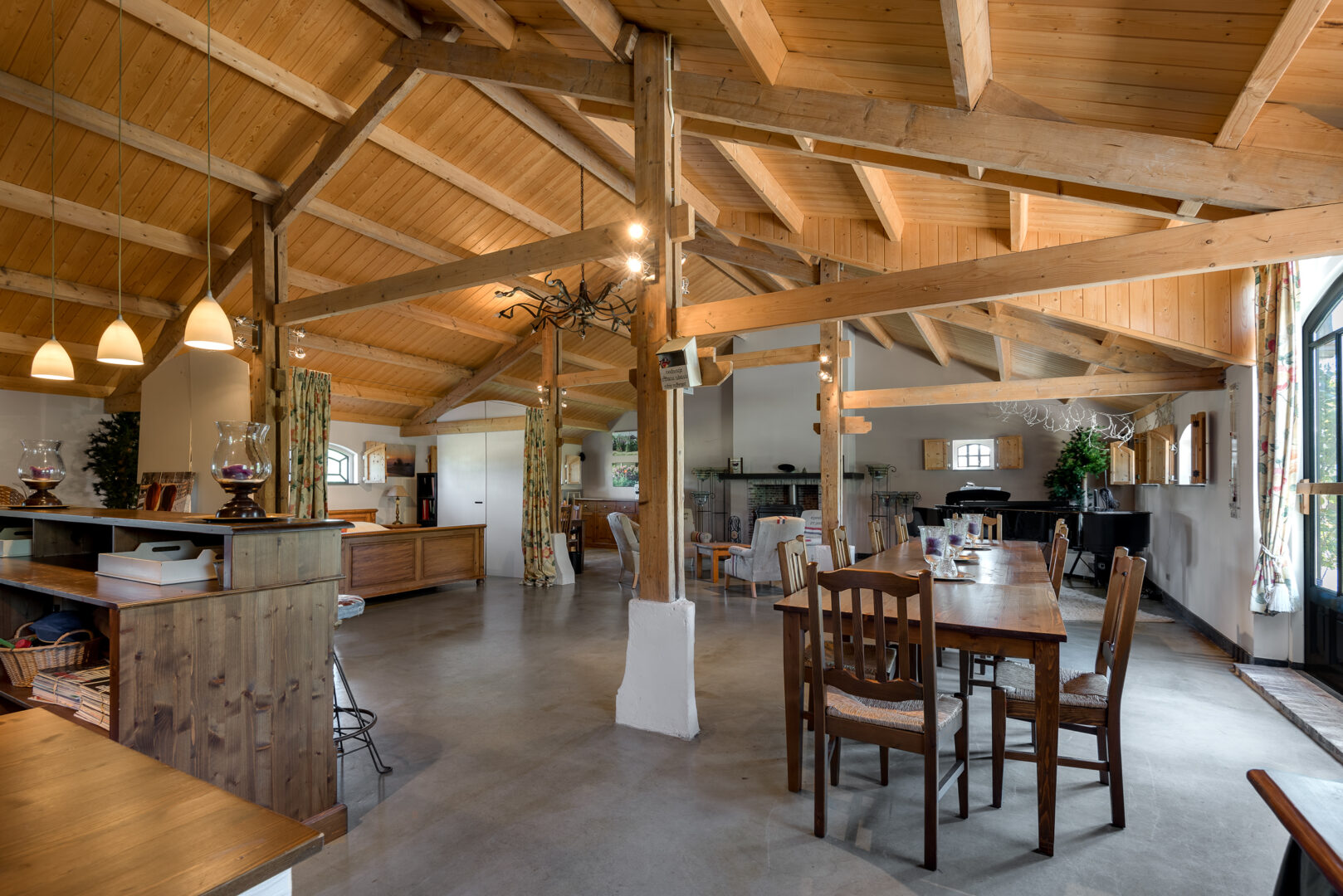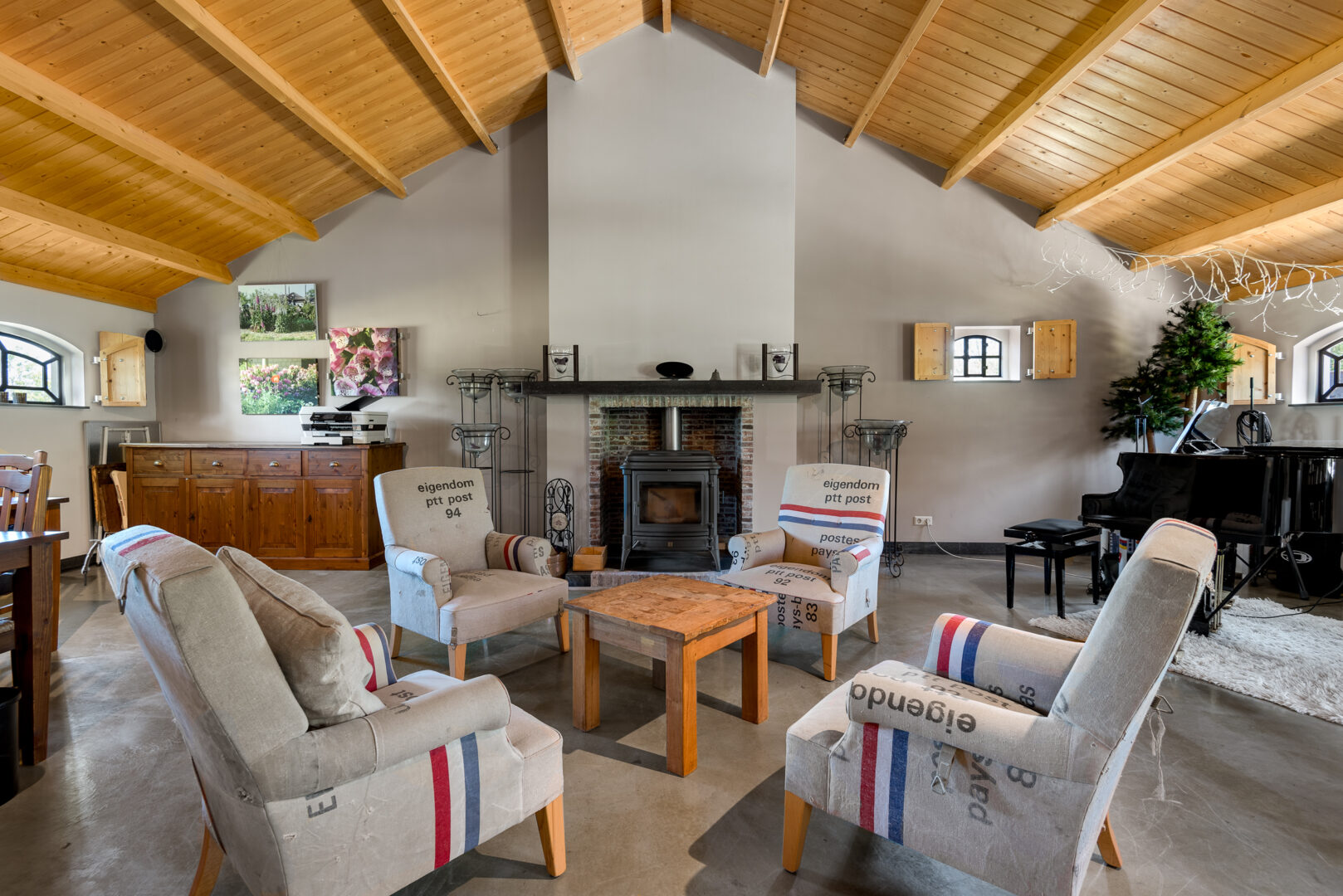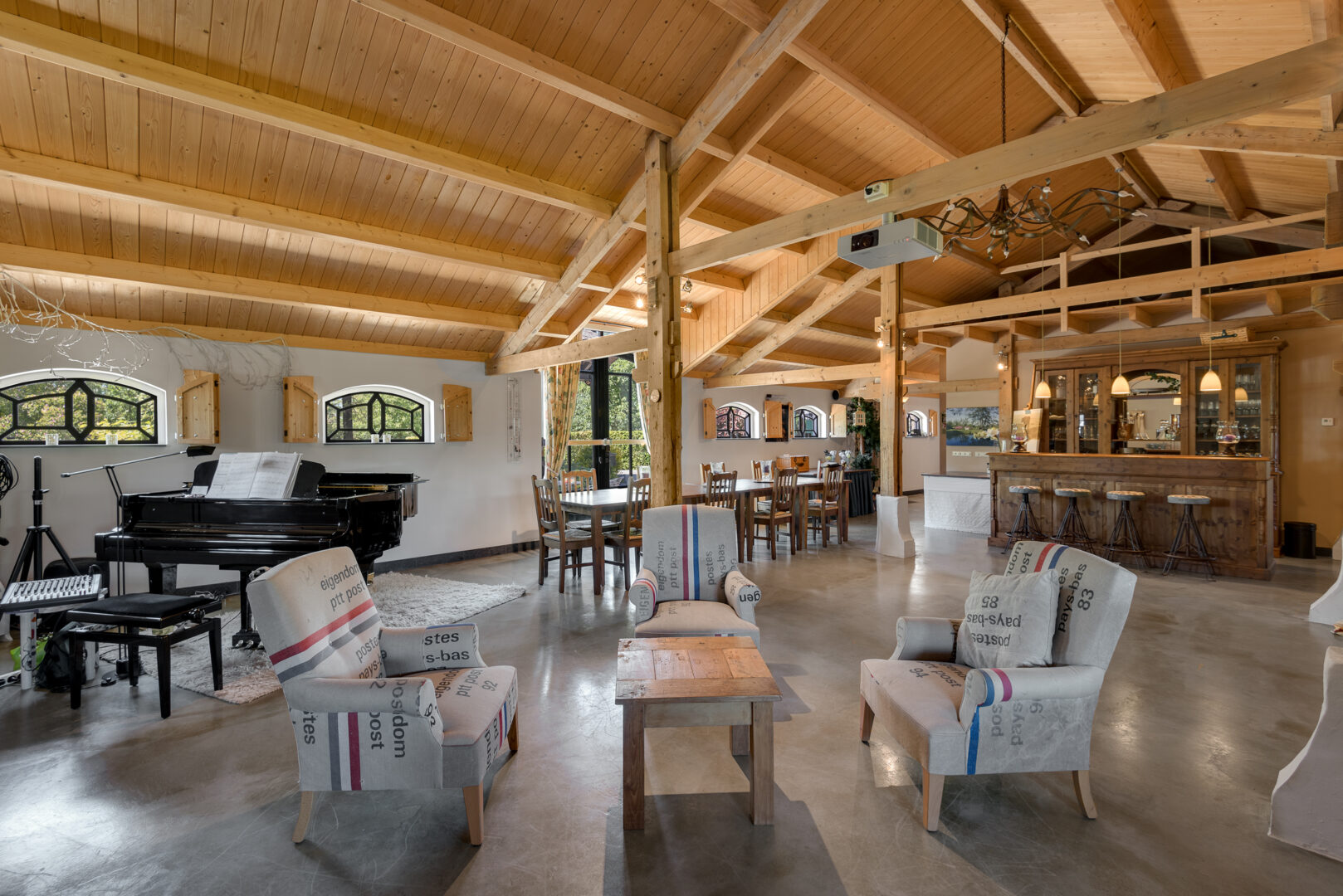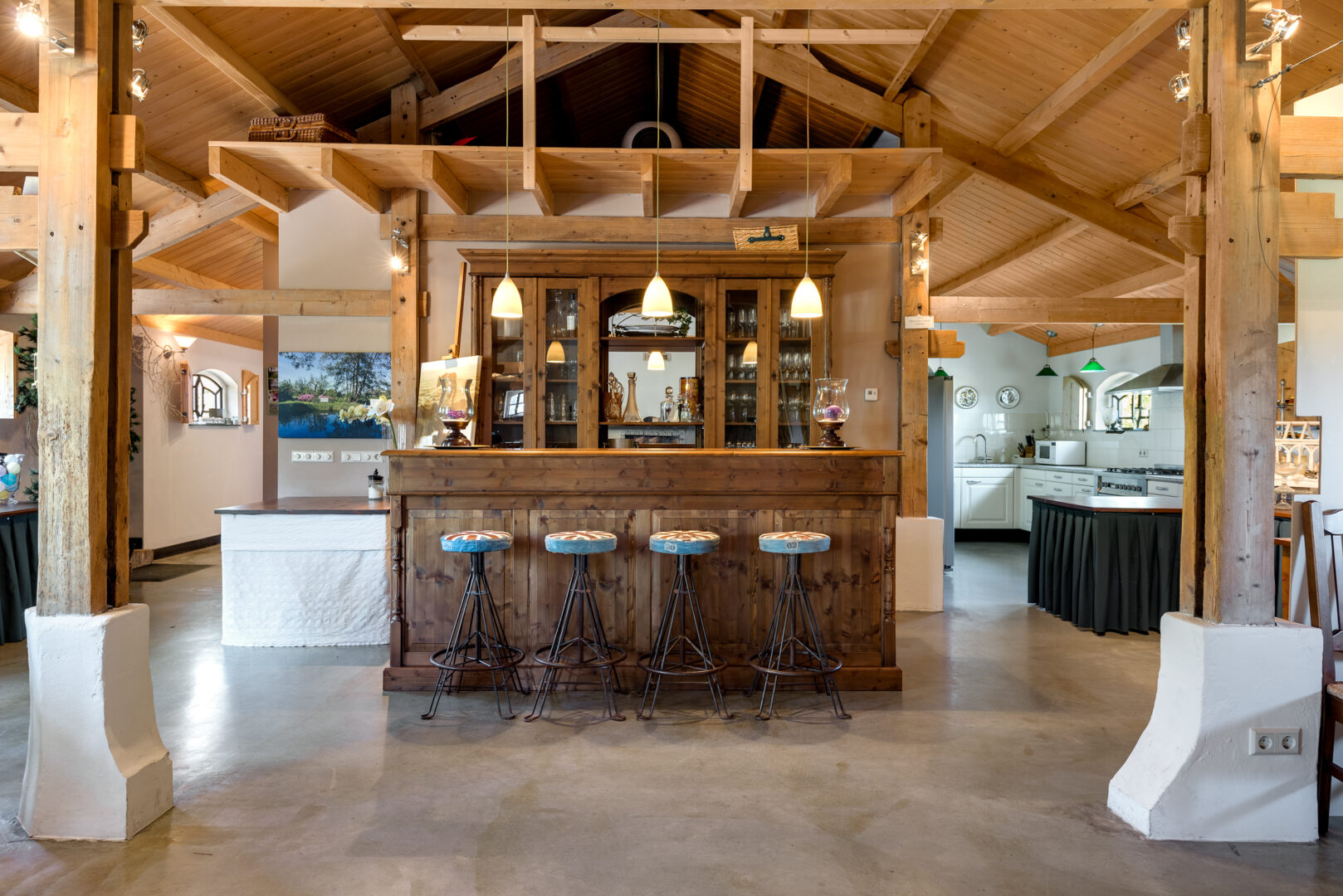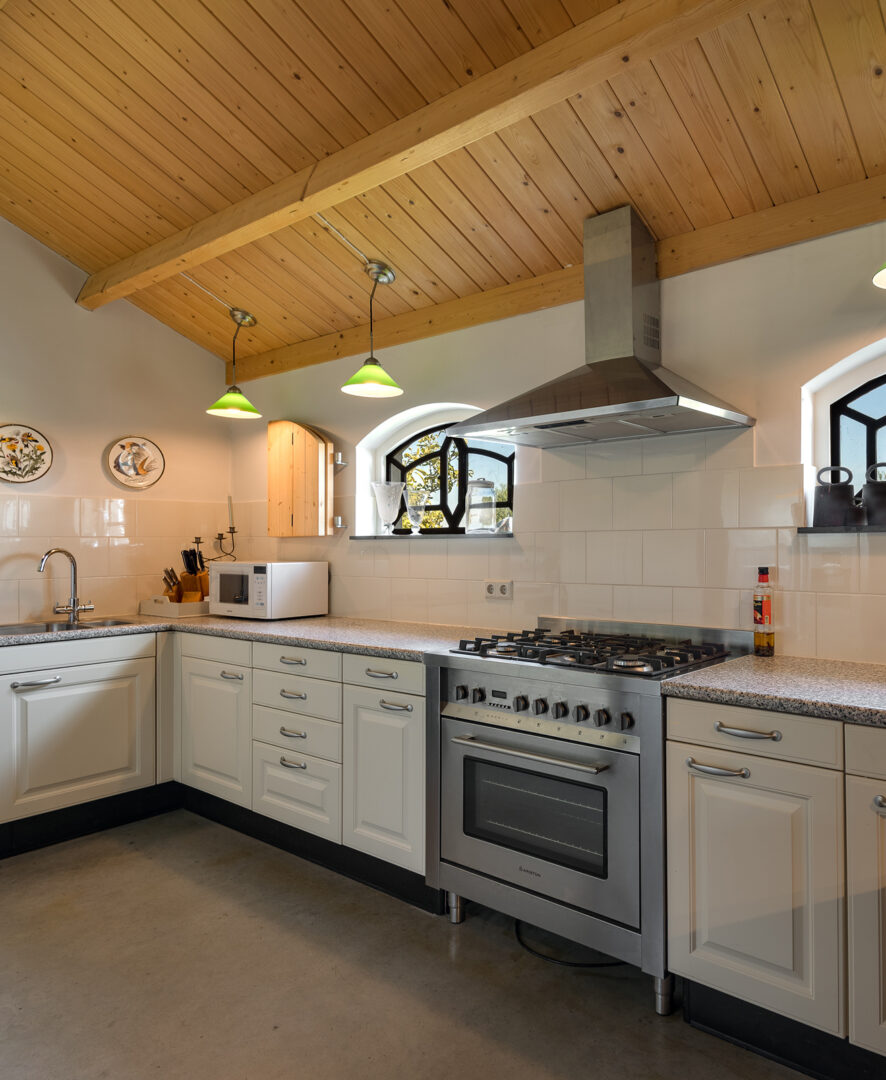 Ook het verbouwde achterdeel van
de woning bevat een keuken,
toiletten en een badkamer
The renovated backside of the
house also contains a kitchen,
toilets and a bathroom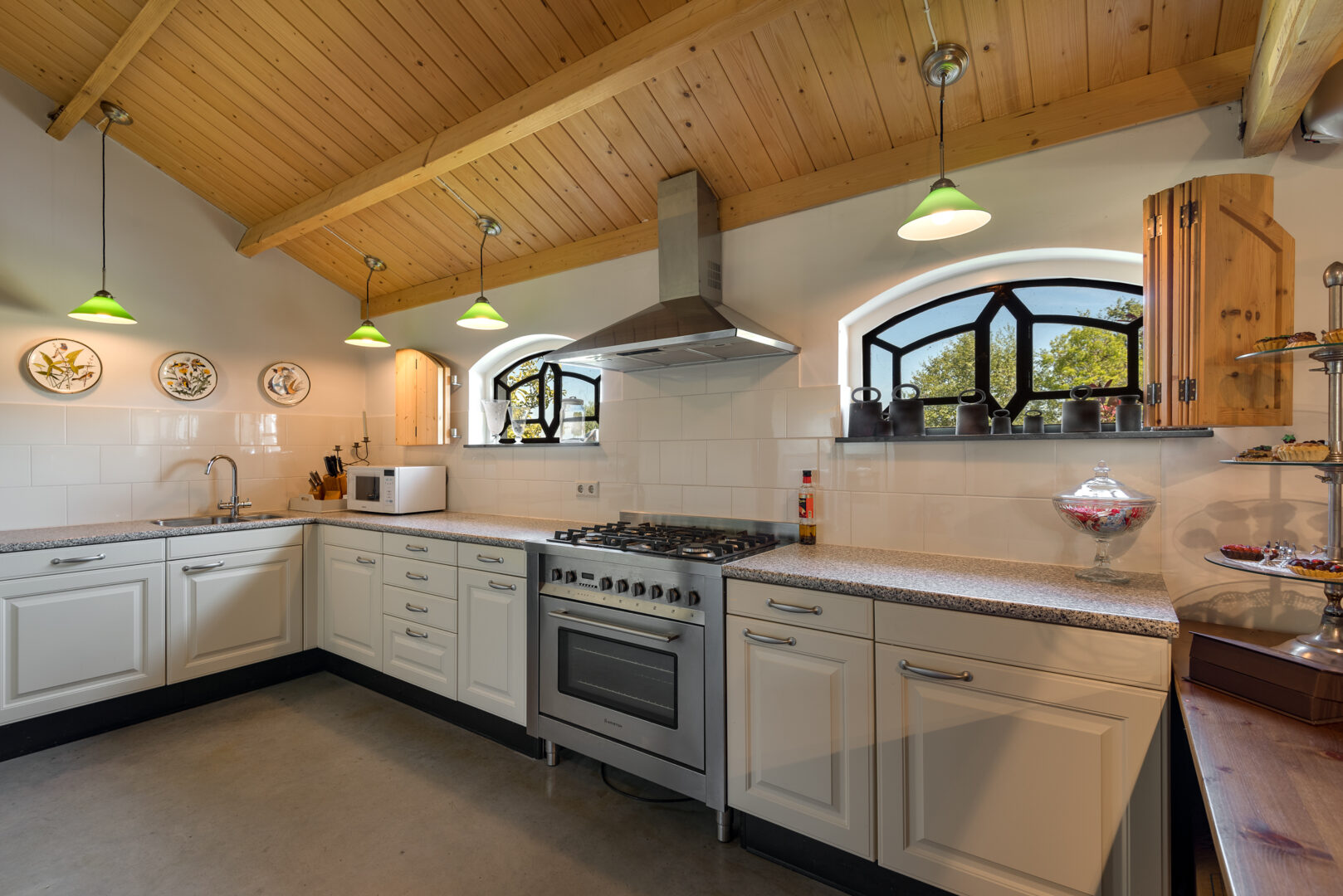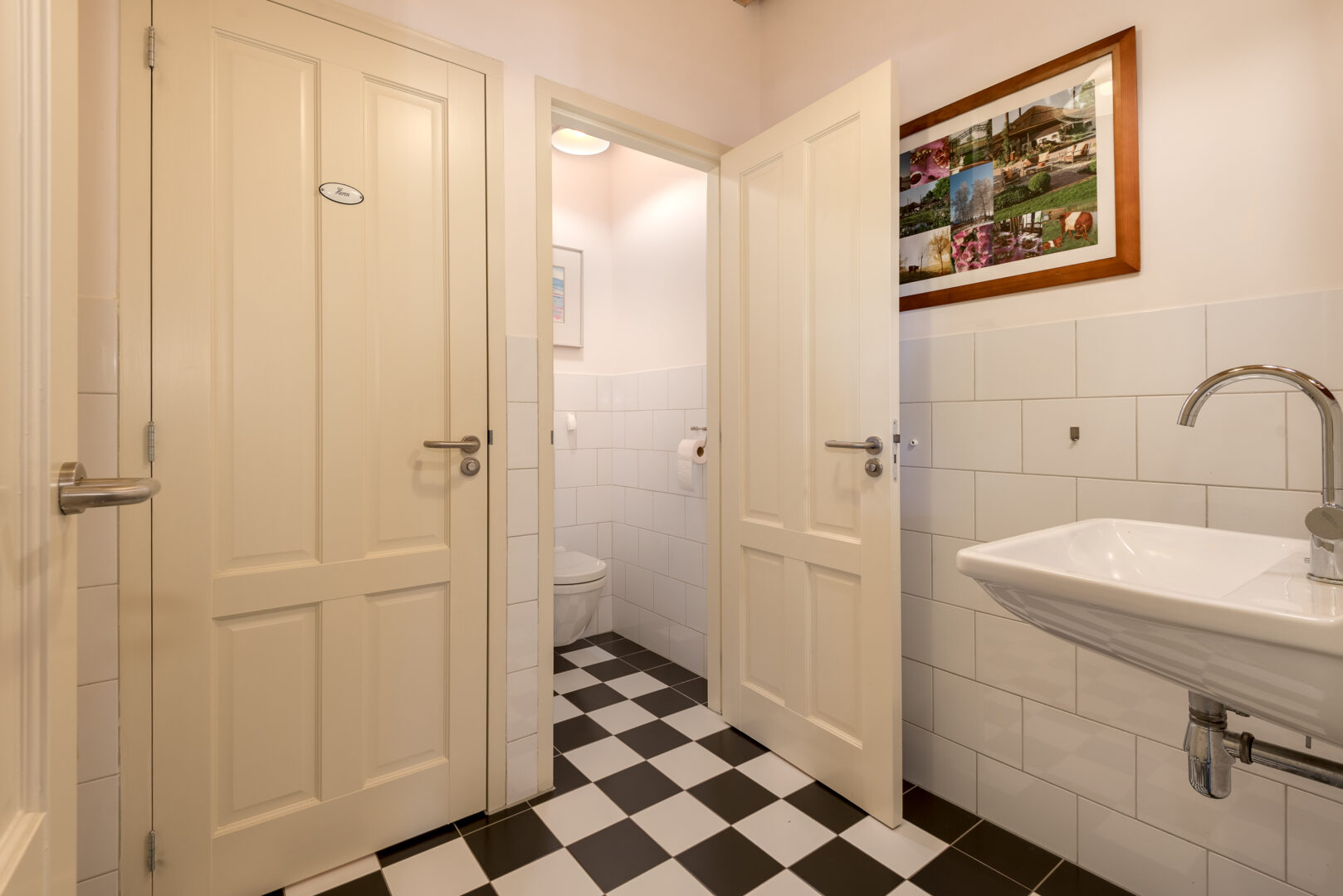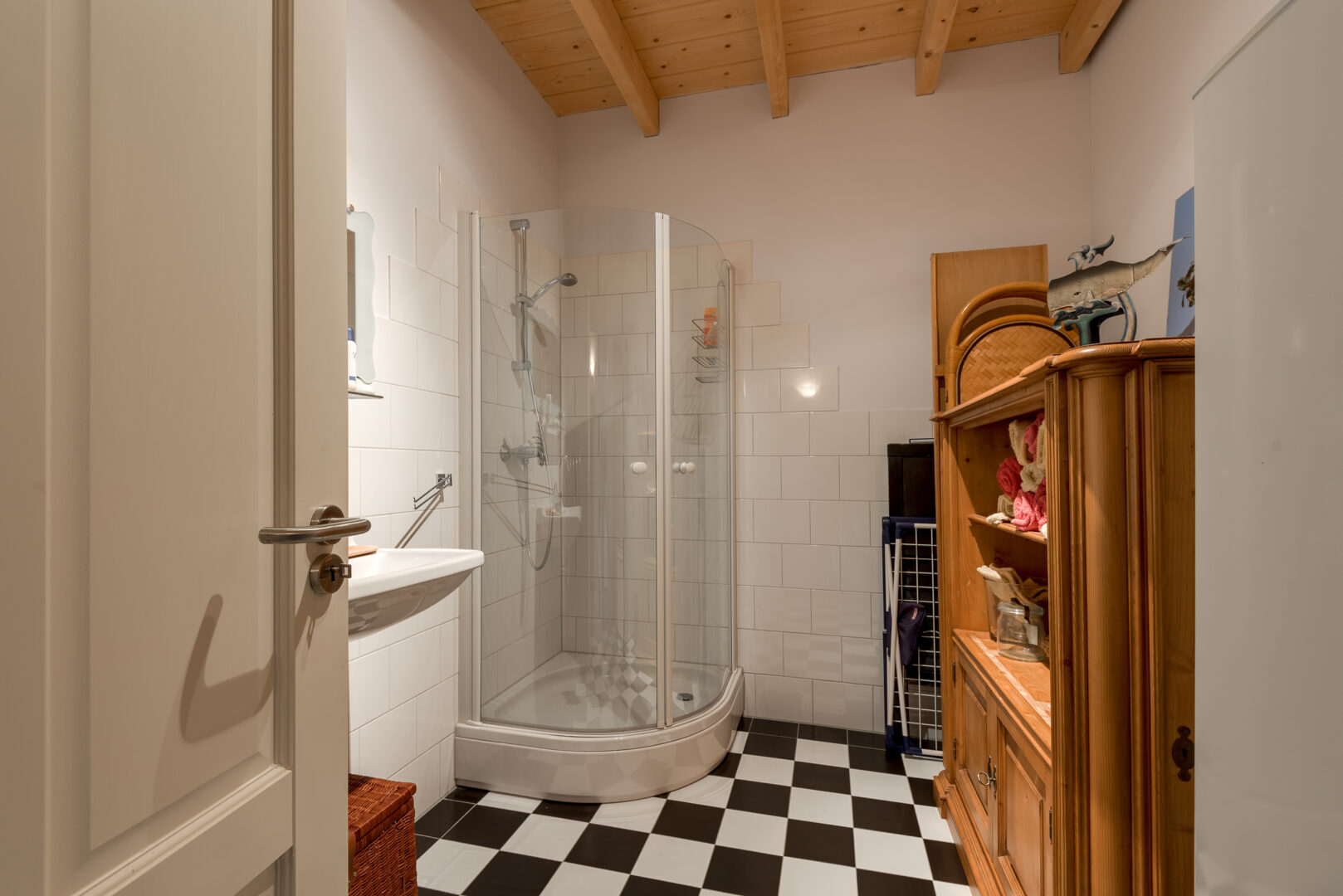 Het voor- en achterdeel van de woning
bevatten allebei openslaande deuren
naar de monumentale hooiberg.
The front- and backside of the house
both contain patio doors
to the monumental haystack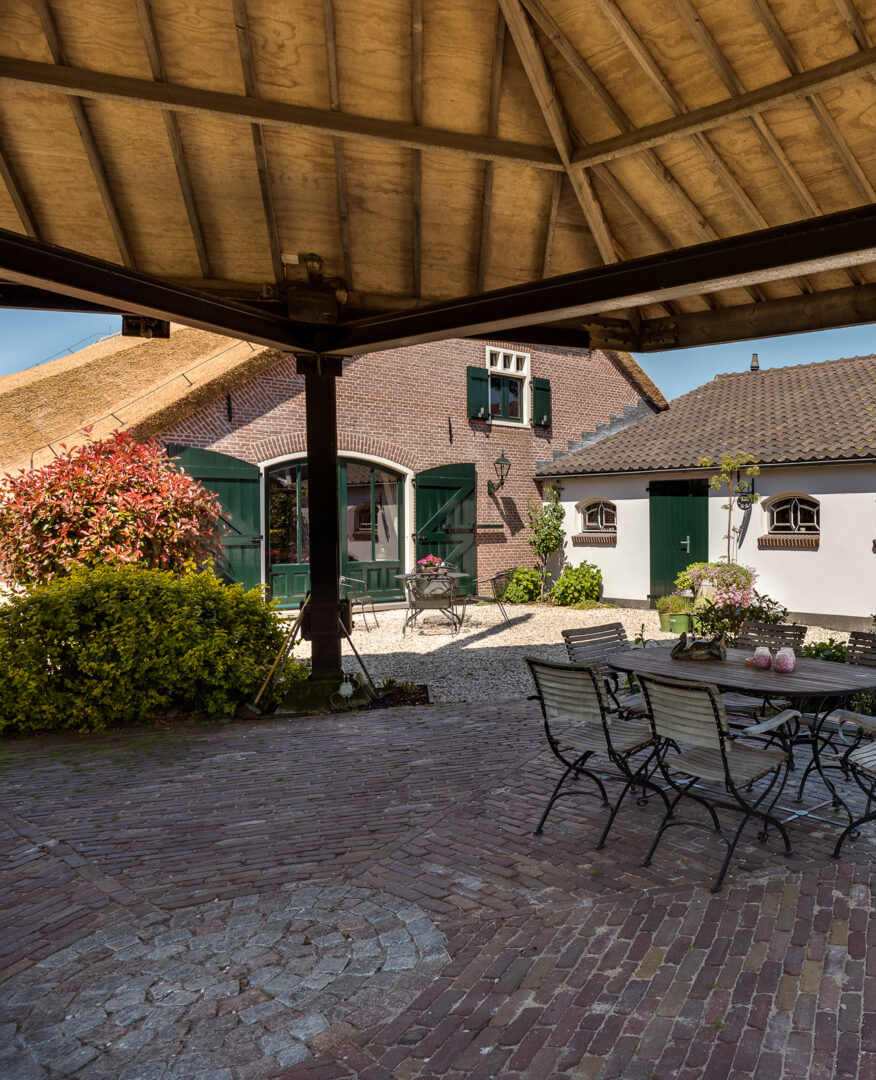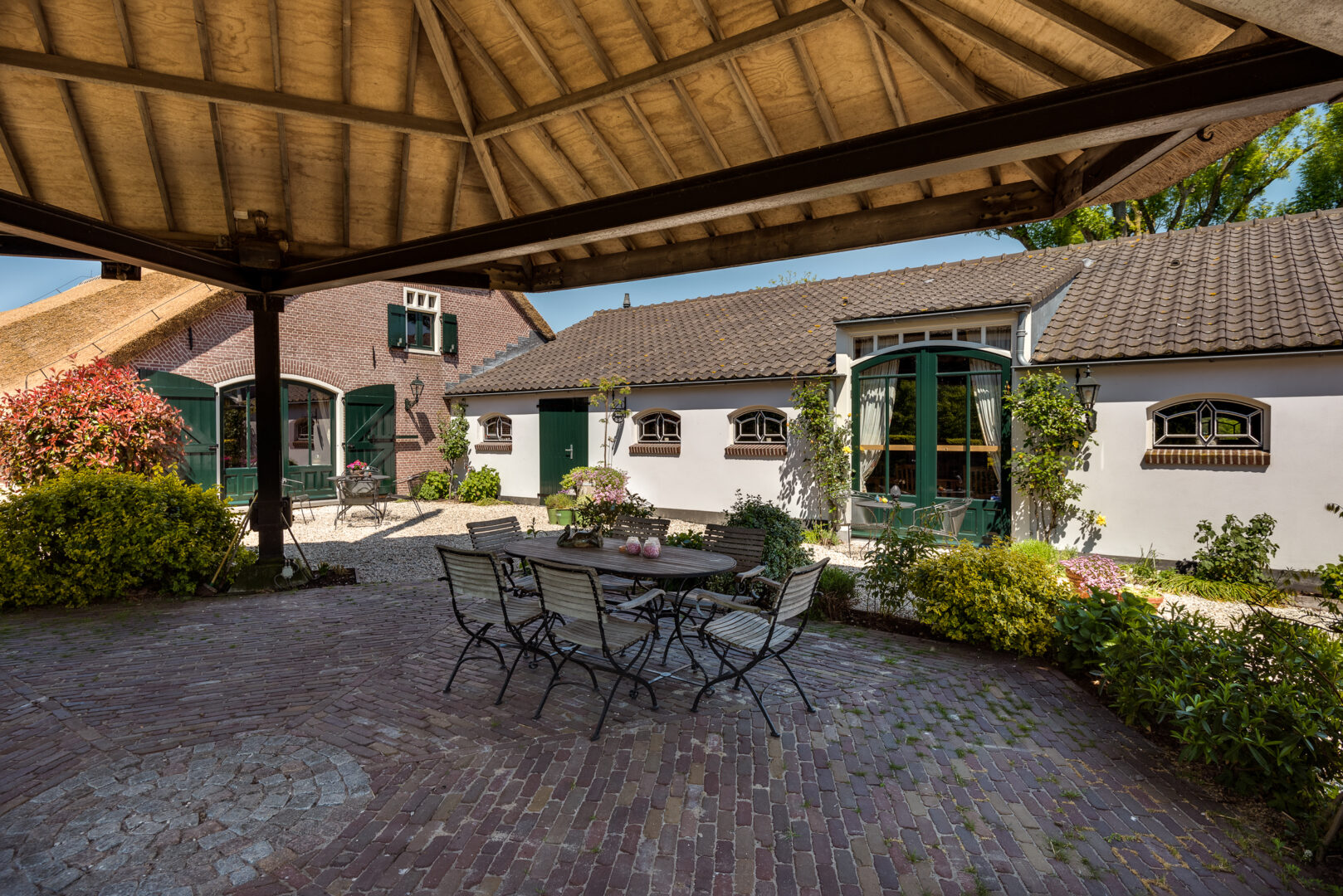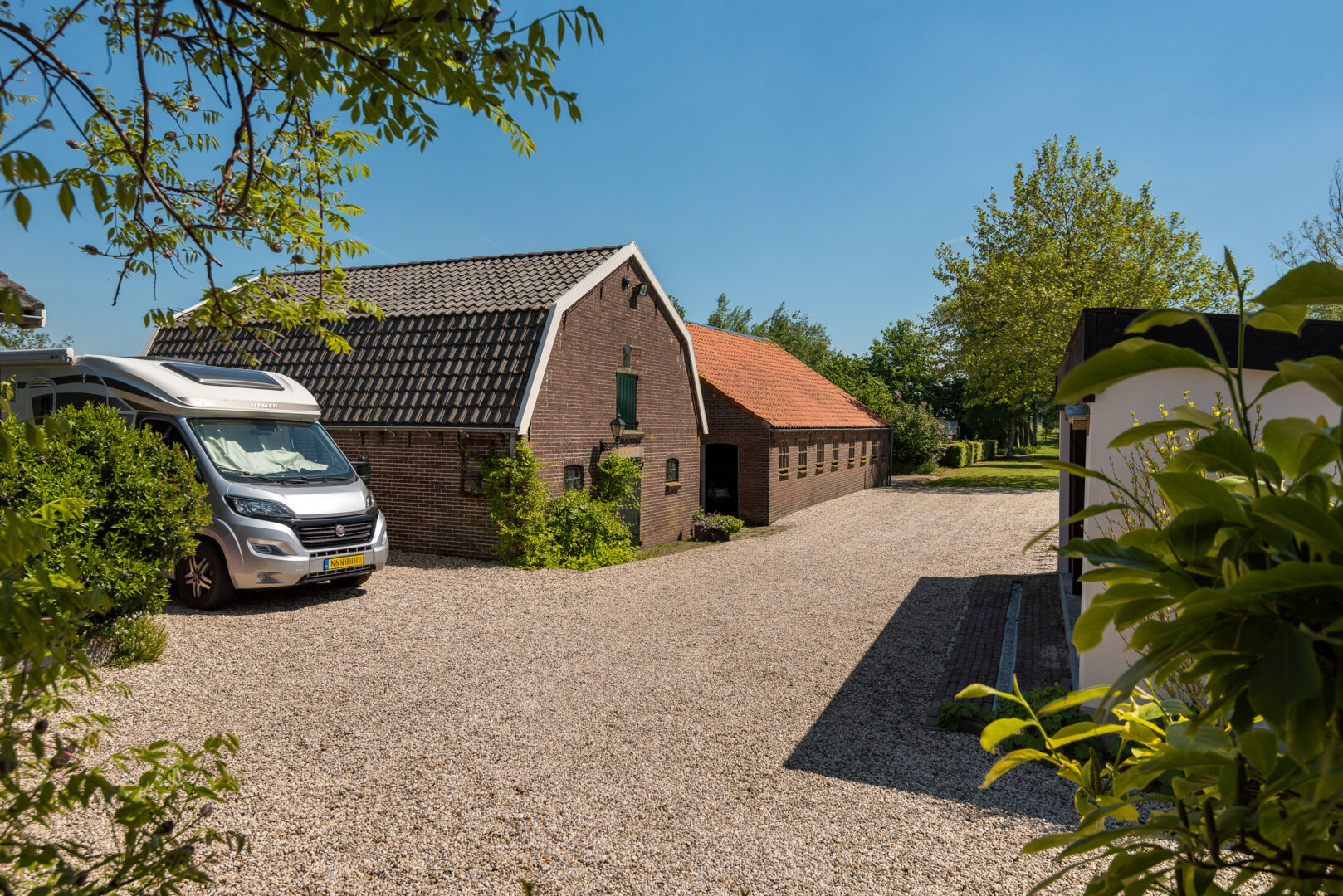 De werkplaats met grote zolder.
The workshop with big attic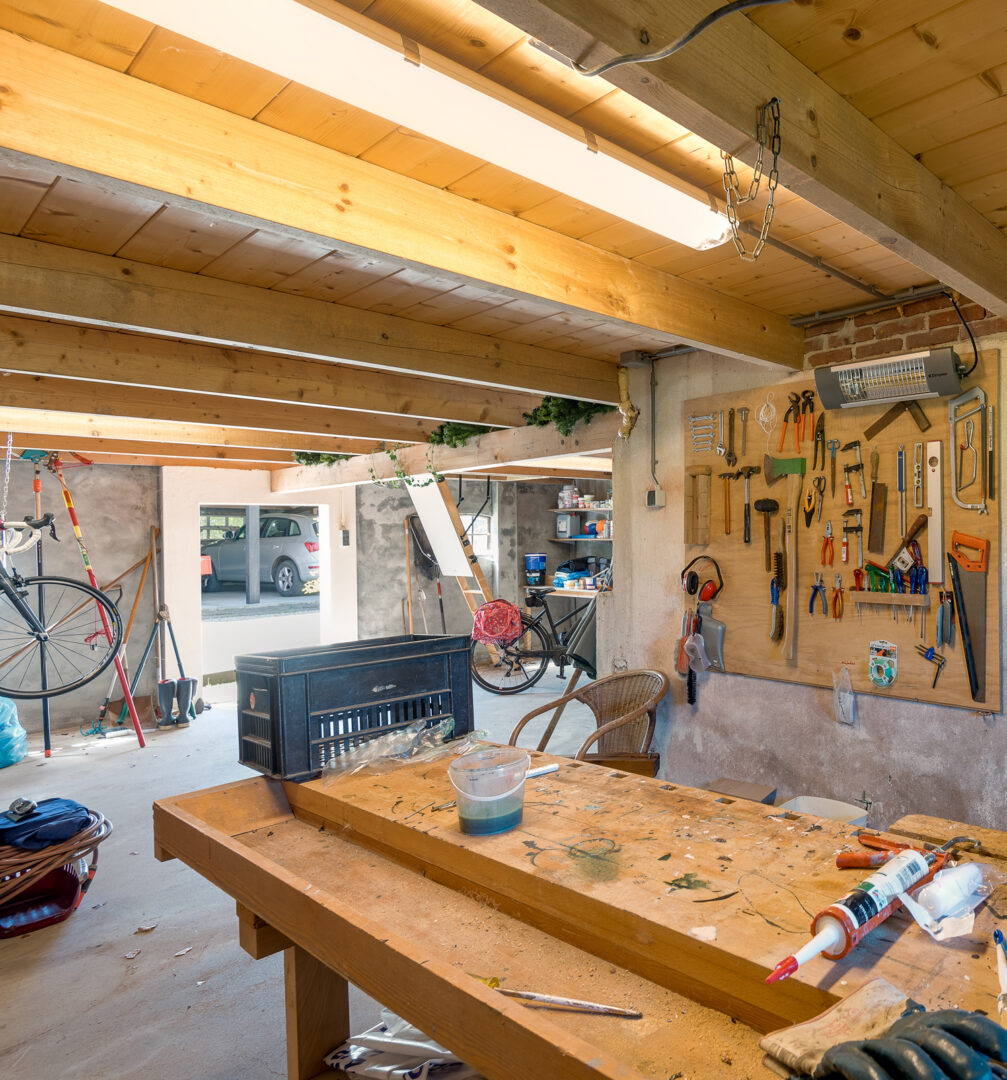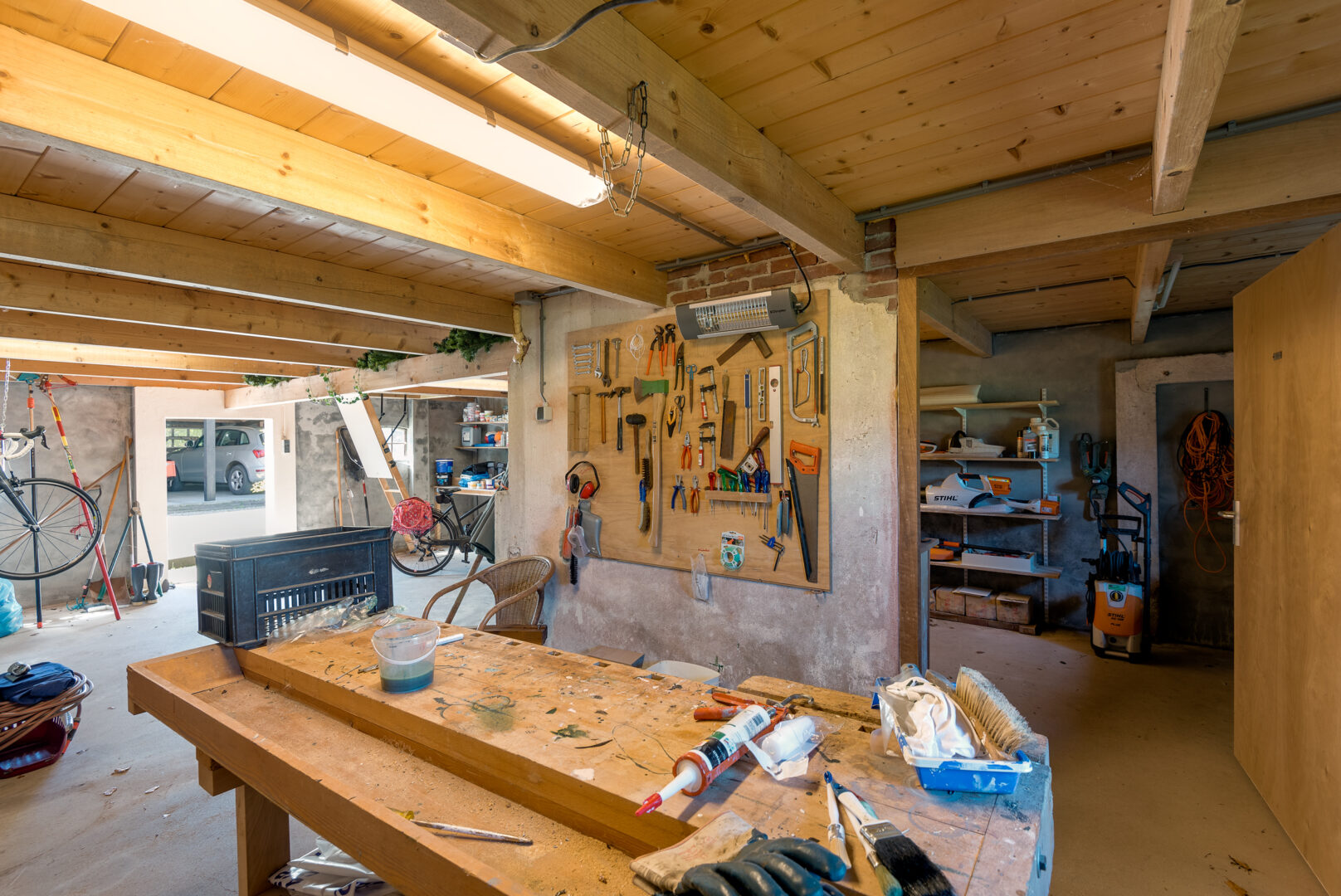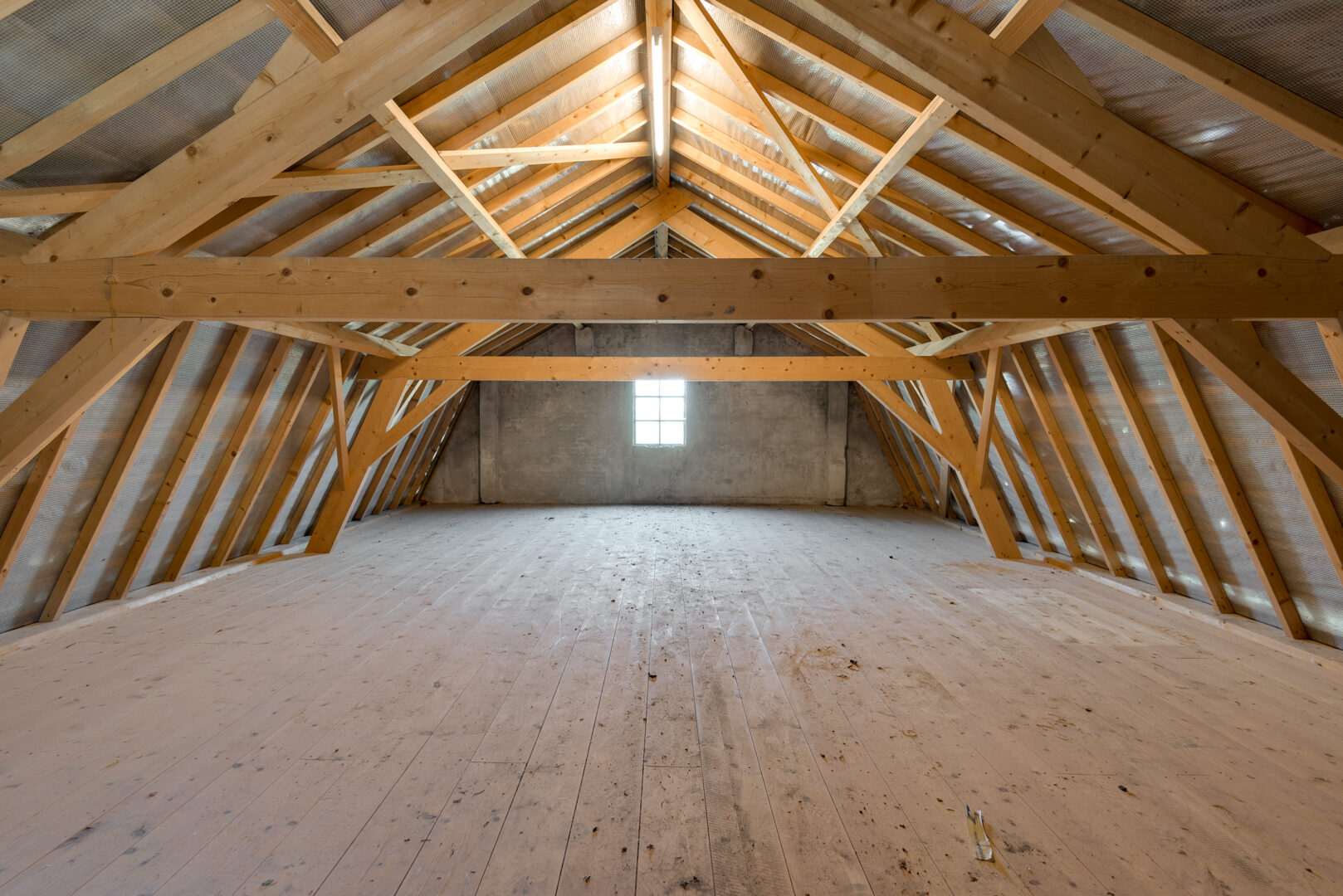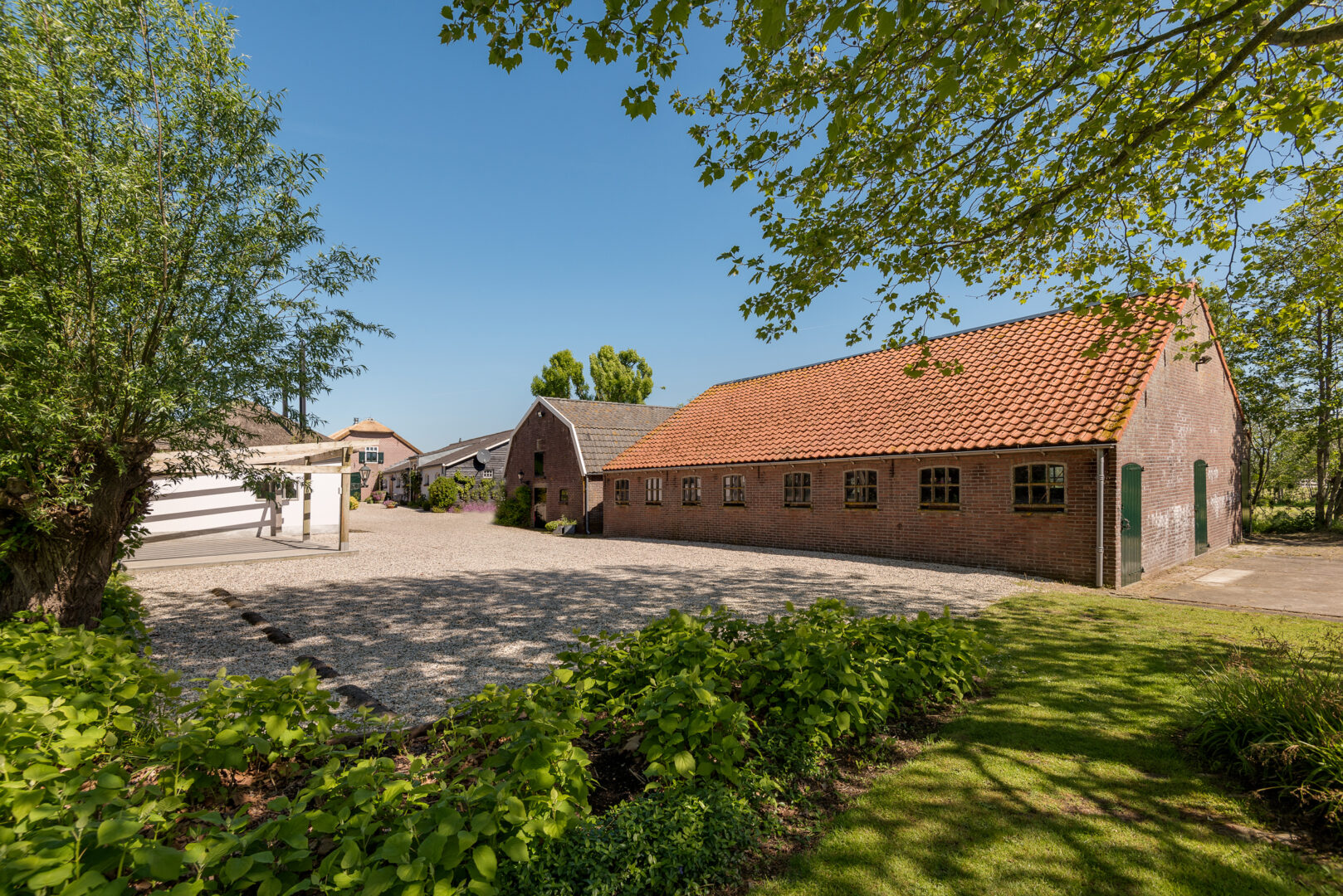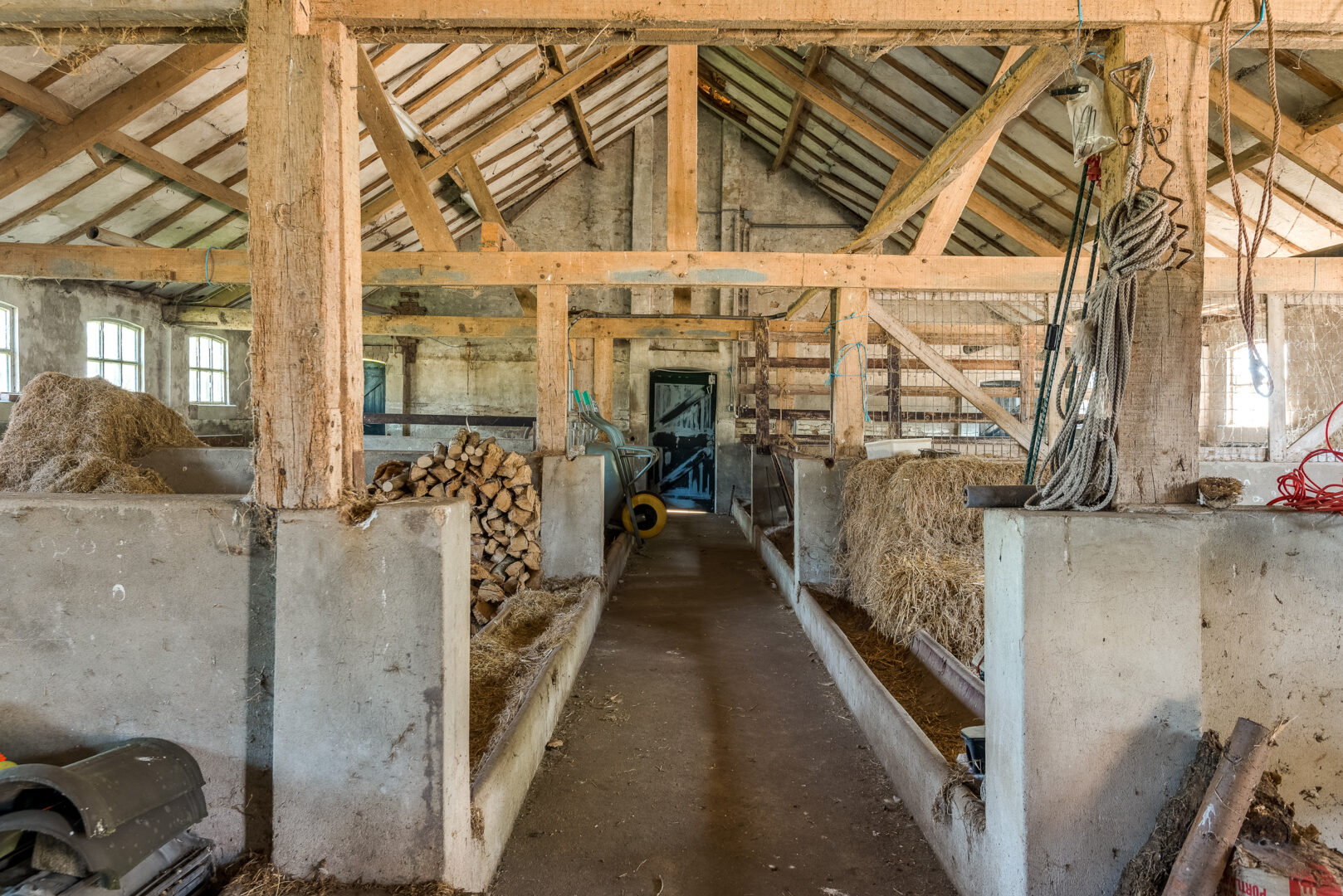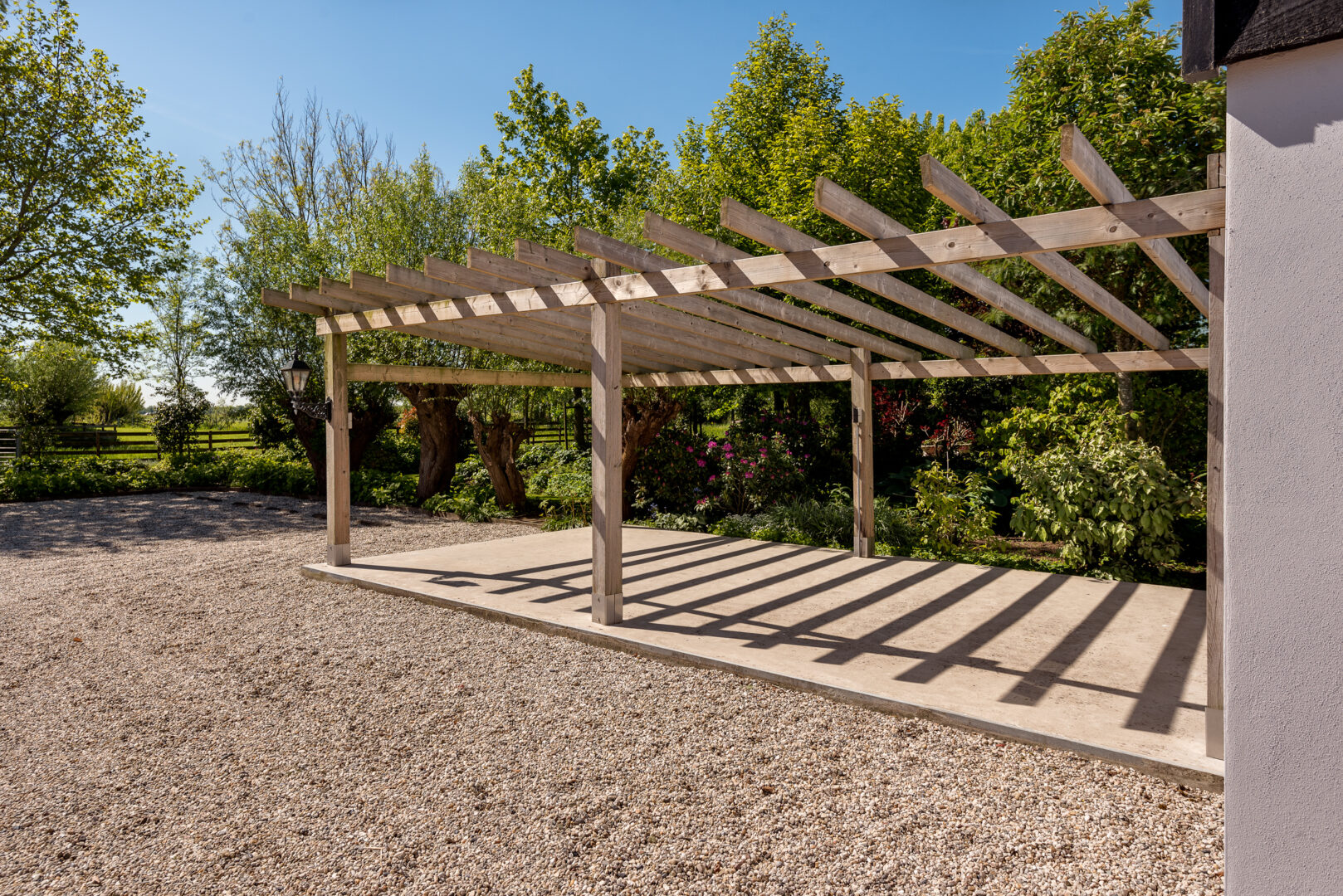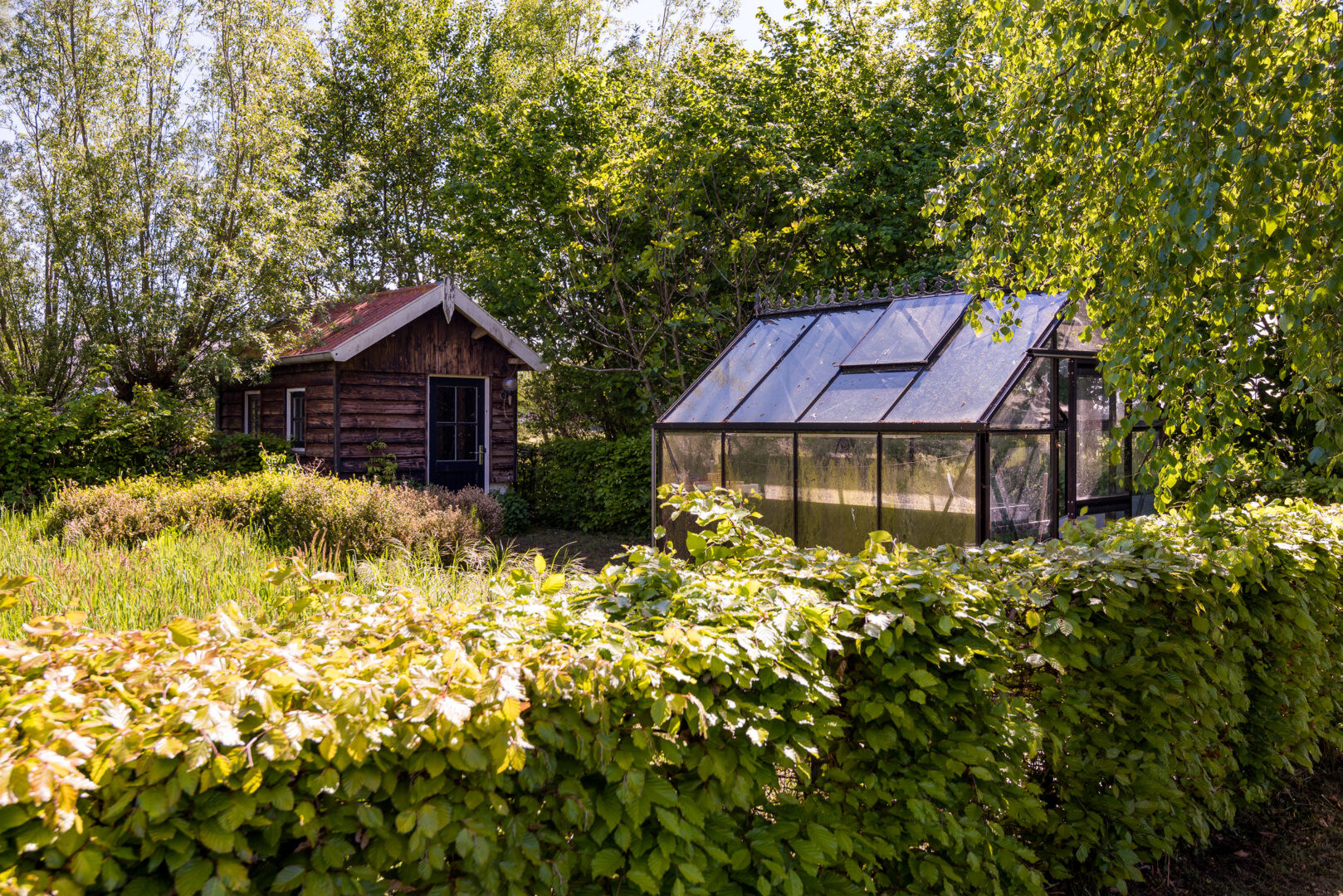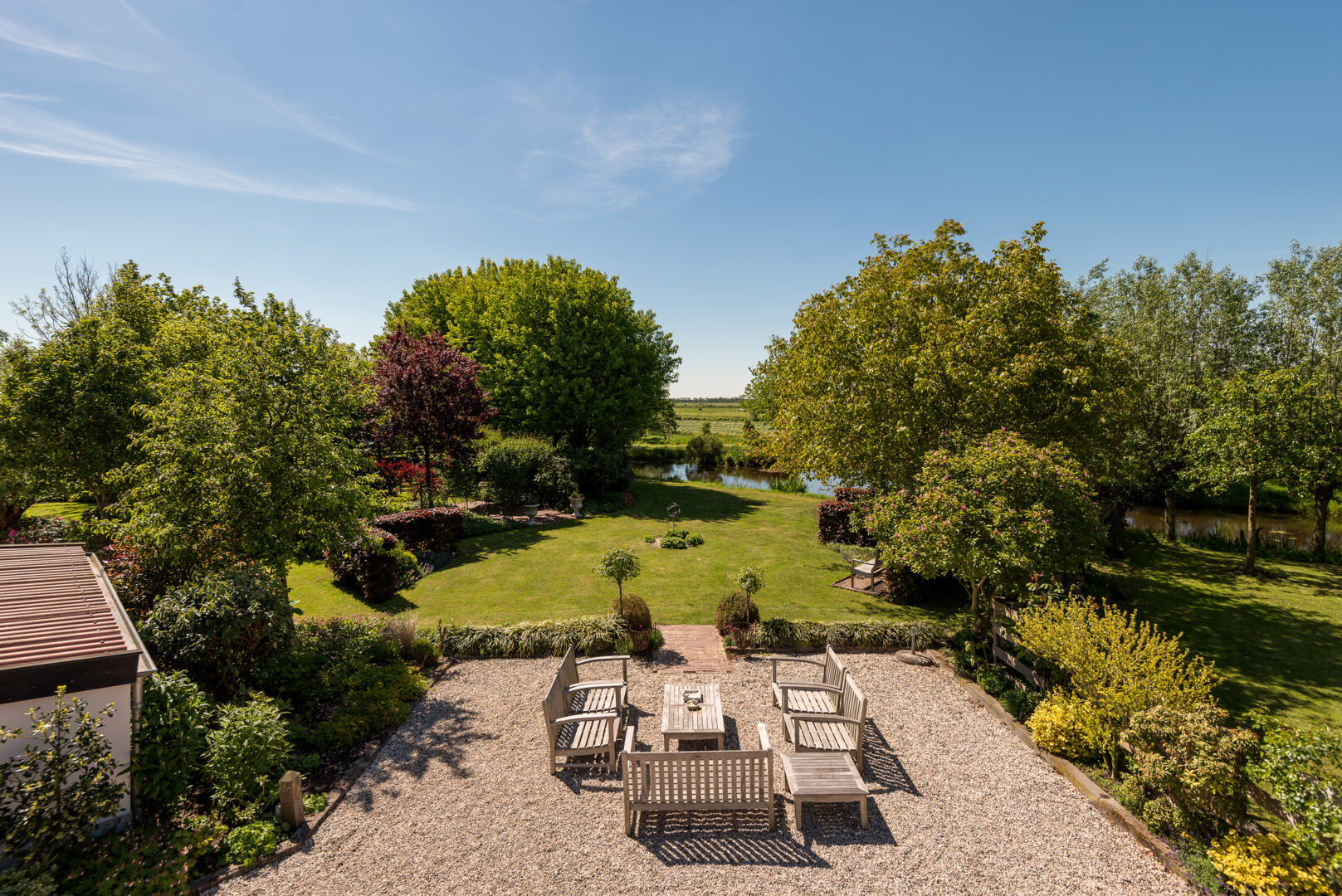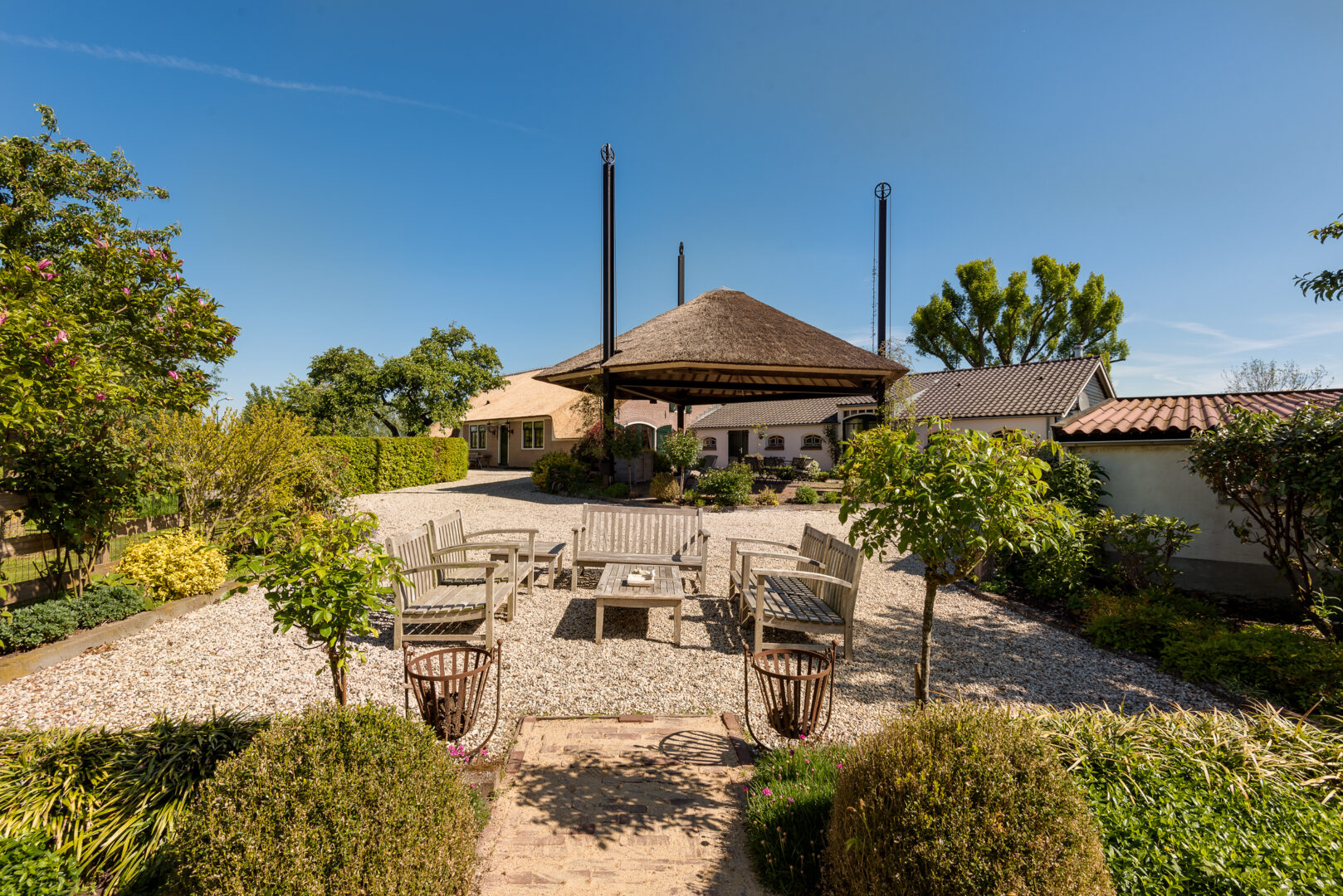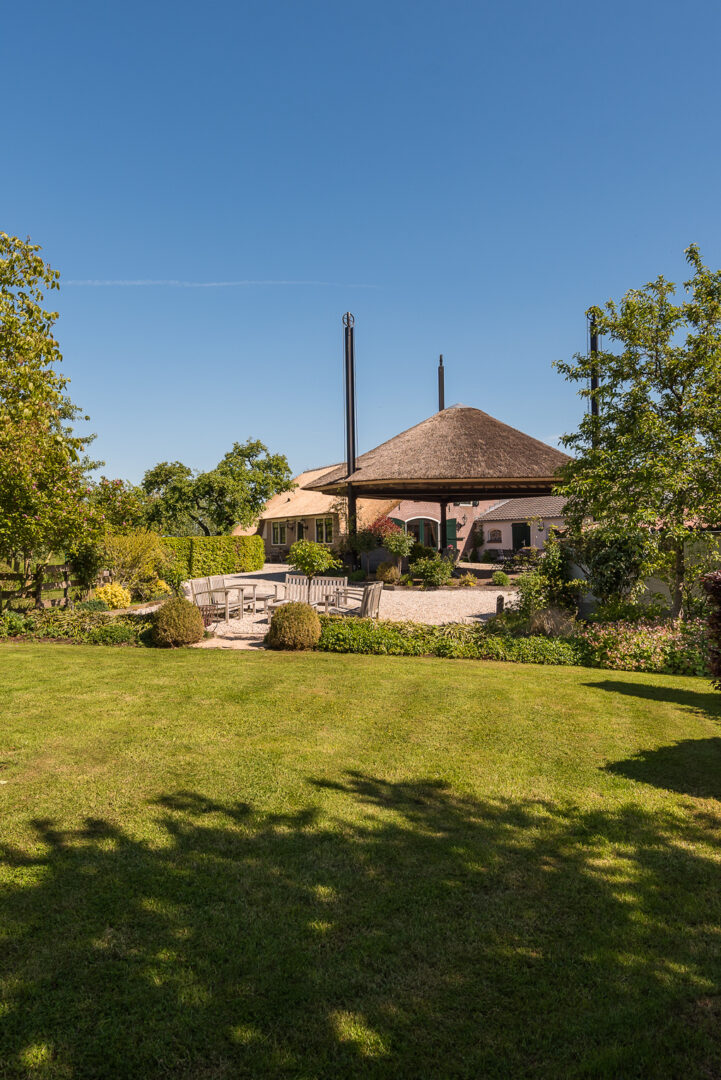 Een geweldige tuin met boomgaard en
een weids uitzicht over de landerijen
An amazing garden with orchard and
a wide view over the countryside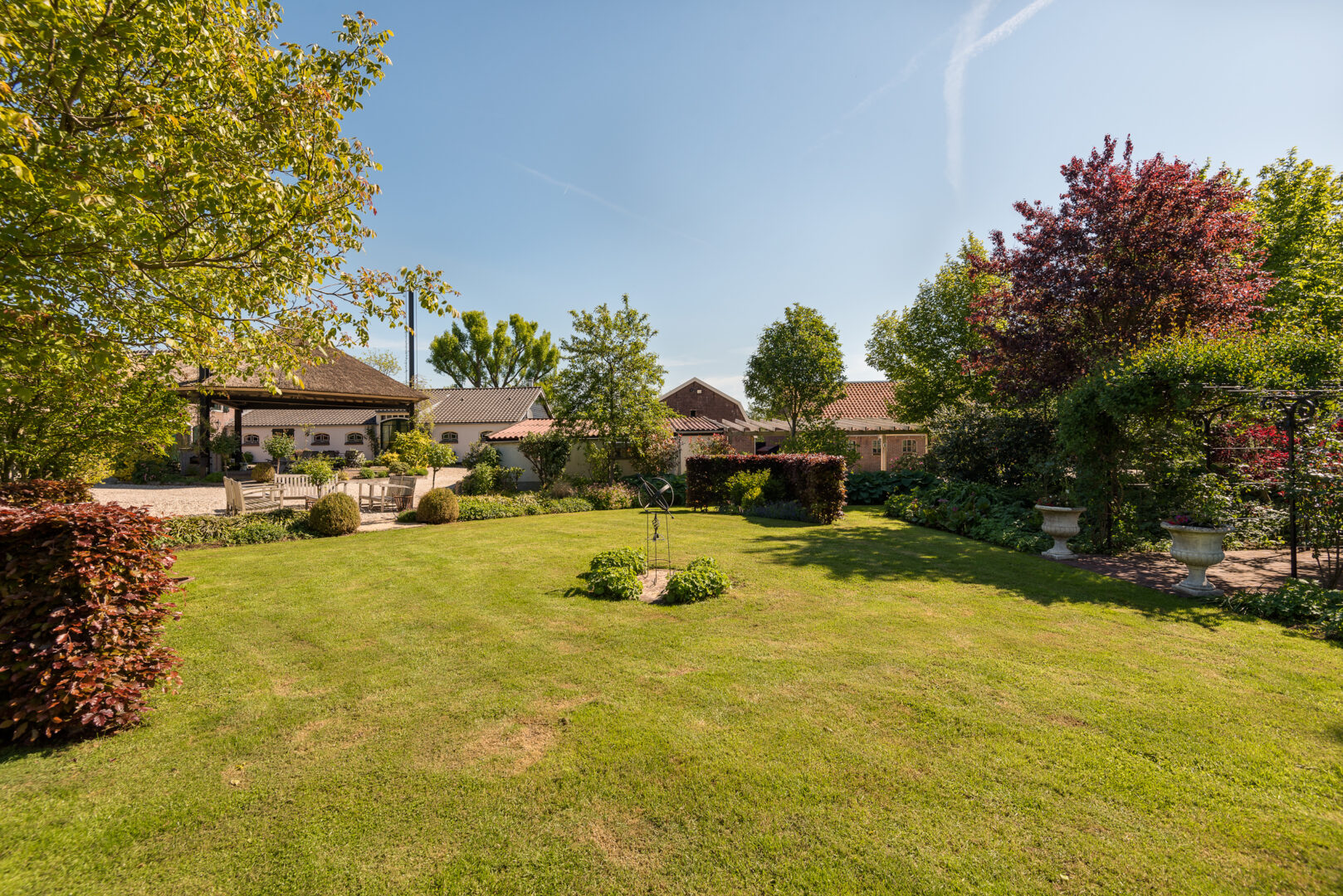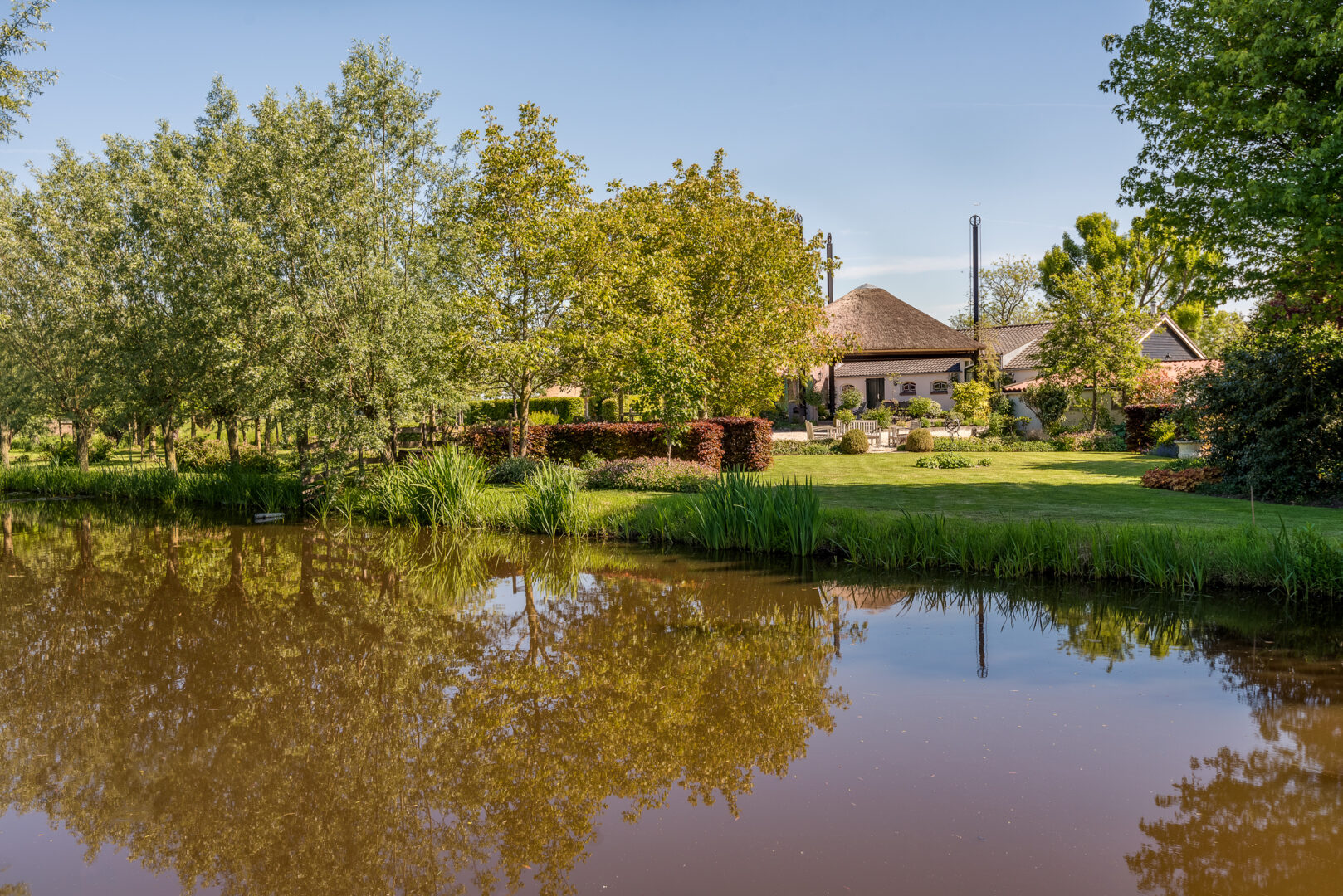 Wonen naast het pittoreske Oudewater:
Gelegen in "Stiltegebied"
15 autominuten van Gouda
30 autominuten van Utrecht en Rotterdam
U bent van harte welkom
disclaimer: aan de inhoud van deze gehele website kunnen geen rechten worden ontleend.
Living next to picturesque Oudewater:
Located in a "quiet zone"
A 15 minute drive away from Gouda
A 30 minute drive away from Utrecht and Rotterdam
You are very welcome to visit the property
disclaimer: no rights can be derived from
the content of this entire website.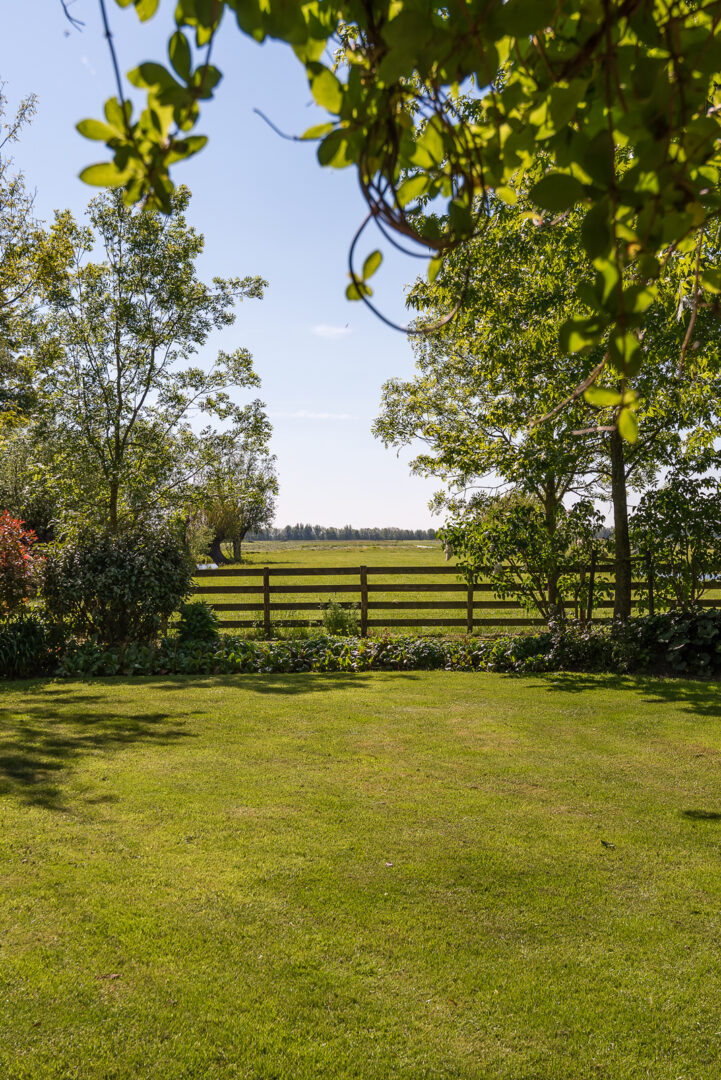 Bel de makelaar direct:
06 54 90 70 61 (bereikbaar van 9.00 tot 21.00 uur)
Contactpersoon / makelaar: Dhr. Jan Kok
Call the estate agent directly:
+31 654 907 061 (call us between 9.00 and 21.00 hrs.)
Contact person / estate agent: mr. Jan Kok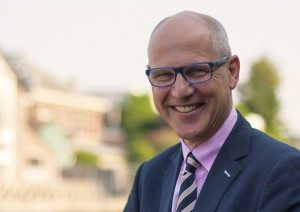 Bezoek onze website:
www.DeHogerePrijsklasse.nl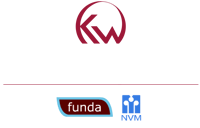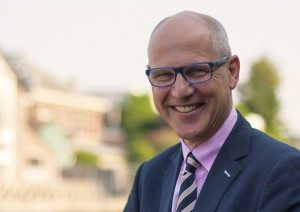 Visit our website:
www.DeHogerePrijsklasse.nl